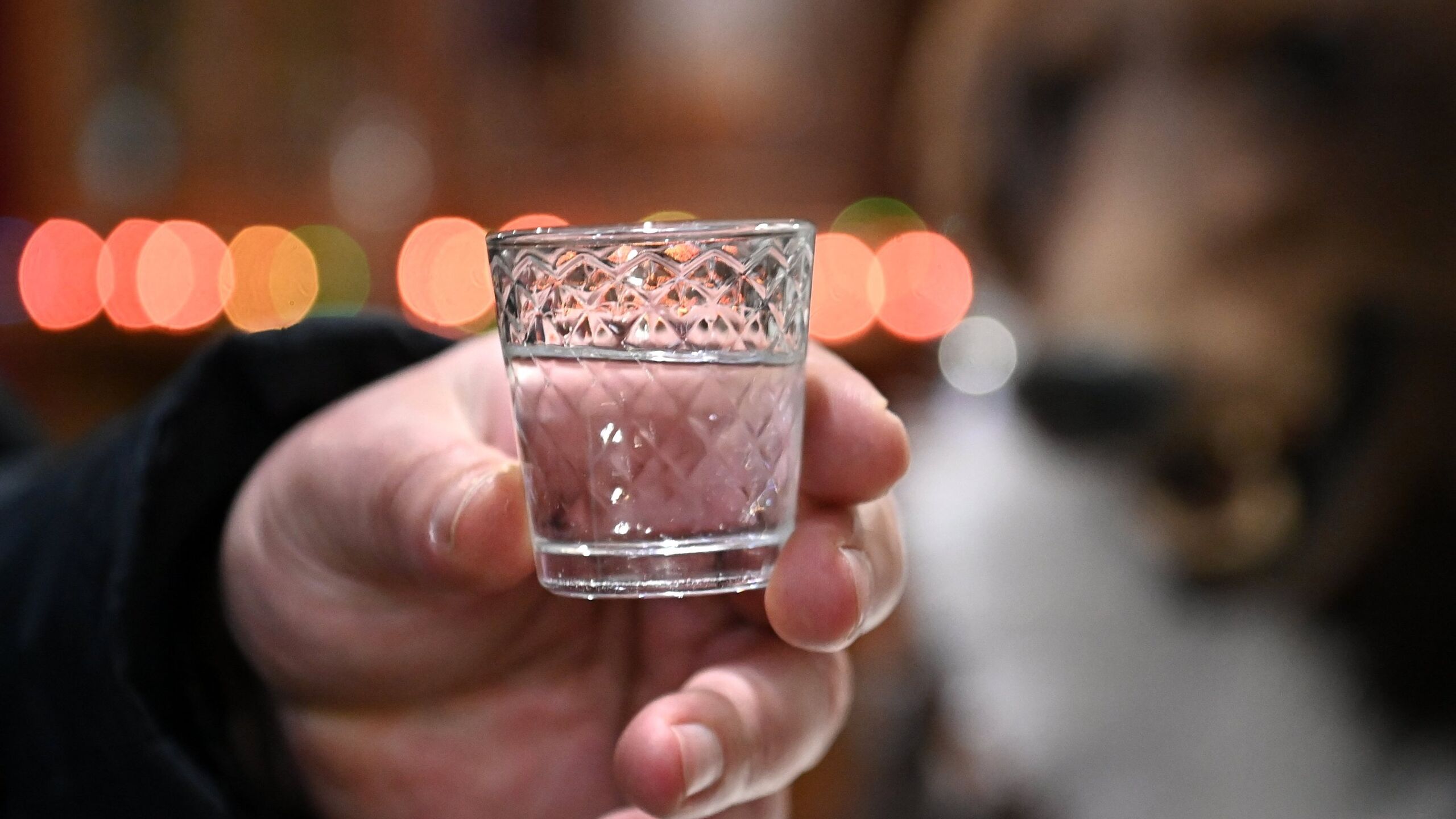 Britain was the world's leading importer of Russian vodka in 2020, but the conflict in Ukraine is forcing the consumer to change habits.
With a clouded head, full of regrets, Britain emerges from a hangover. What is the reason? In Russian vodka. Until February, we consumed this drink with wild self-forgetfulness. In 2020, Britain was the world's leading importer of Russian vodka, buying a third more than Germany, which followed closely behind. It is not surprising that the Ministry of Finance, in explaining the imposition of a 35 percent duty on this alcoholic beverage, said that the goal of such a measure from the first round of sanctions is "to cause maximum damage to Putin's military machine."
Vodka called "Russian Standard", "Beluga" and "Mammoth" became widespread in the 1980s. Advertisers in a clever and attractive marketing campaign called vodka a drink for luxury-loving cosmopolitans and spenders. Of course, there were other brands such as the Swedish Absolut, the Polish Belvedere, the French Gray Goose and the Dutch Ketel One. But none of these countries has become synonymous with the word "vodka", unlike Russia. (The Smirnoff brand created in Russia has been owned by the British company Diageo since the 1980s).
But these times are coming to an end. With the imposition of new tariffs and public outrage over Vladimir Putin's actions, bar and retailers are turning away from Russian vodka. But this does not mean that the popularity of this drink is on the wane.
"I think vodka will be back," says Dawn Davies, director of purchasing for The Whiskey Exchange and restaurant supplier Specialty Drinks. Both firms with the beginning of the Russian military operation stopped the sale of Russian vodka. "We'll be done with gin soon. The new generation, they're drinking hard seltzer, and I'm sure vodka will be the next step. The movement has been slow, but it has accelerated, and now everyone is suddenly talking about vodka, and everyone is returning to it. Vodka There are huge opportunities now."
Davis predicts that vodka will replace gin. The market is oversaturated and there are a lot of low quality brands. The wild popularity of gin begins to decline. People started talking about various alternatives: tequila, mezcal, rum and even whiskey. But can vodka replace all this?
"About 10-15 years ago, many popular vodka brands started using synthetic-like flavors. They relied too much on sugar to make their products attractive," says alcohol historian Jake Burger, who co-founded Portobello Road Distillery, which gained popularity with its traditional London Dry Gin.
Last summer, the company launched the first bottling line for potato vodka. "Perhaps some of the initial success of gin was due in part to the abandonment of vodka. But ironically, when gin became successful, many manufacturers went the same way: they began to make it bright pink, adding a lot of sugar to it. People started I think all this extract-based London Dry gin has turned people back to vodka. But this time, vodka is made with more attention to detail. It's a high-quality drink with natural flavors."
When a drinker thinks of vodka, it is unlikely that its aroma or taste comes to mind. Unlike gin, which contains botanical extracts, or whiskey, which gains extra flavor when aged in wooden barrels, the flavor of vodka is filtered out during the distillation process. This is not to say that all vodka is the same, and British producers are taking vodka in their own direction, which is very different from Russian trends.
"British-made vodka has a special taste, including ours," says Emma Hamilton, co-founder of Edwards 1902 distillery. "We use the oldest cultivars of potatoes in Britain, and our vodka has a creamy flavor. vodka is definitely moving away from its completely "neutral" taste. Manufacturers are striving to create something more interesting, even more pleasant, with its own character. "
British alcohol producers often refer to their products as "creamy". Very few people associate this word with vodka. They probably remember the throat-burning, paint-dissolving cheap vodka that was sold in student clubs and cheap bars in the 1990s. That was the heyday of vodka. But this is a wrong impression.
Unlike Russian and Scandinavian vodka, which is made from wheat or rye, British producers have by and large taken the path of Poland and use potatoes as the basis. Potato vodka, such as Edwards 1902, Portobello Road, Chase and Colwith Farm, usually lacks harsh grain alcohol notes and is therefore easier to drink.
But soft vodka from Britain uses other innovations as well. "We love to say, with a little brashness, that we have the softest vodka in the world," laughs Paul Archard, creator of Dorset Black Cow vodka. The only ingredient in this drink is milk. In the manufacture of cheese, curd sediment and whey remain. These dairy products produce incredibly soft, mineral-free water, which forms the basis for vodka. The curd sediment is used for cheese, and whey (often given to pigs or simply thrown away) becomes the base where yeast is added. As a result, the amount of waste is reduced, and the vodka is incredibly soft.
"I used to stand with samples at Fortnum & Mason department store, but people refused to try vodka because they had negative impressions," Archard recalls. I don't like it, but you can drink this one."
Even British producers of grain vodka strive for softness. They try to fool the taste buds to divert attention from the burning sensation on the tongue. "We tried adding sea salt to gin, but it didn't work," explains Xavier Baker, who opened the Mermaid distillery on the Isle of Wight. "But when we added salt to vodka, the difference was enormous. The salty taste remains on the tongue, and the vodka feels incredibly soft."
Vodka flavors are nothing new, but after our obsession with vodka gin, we can experiment further. In the end, gin is the same vodka, but with plant extracts, primarily with juniper extract. "There's always a hint of juniper in gin," says Archard. "But vodka is free, it can go in any direction, it doesn't need to have a 51 percent juniper base."
It's already happening. The Portobello Road collection has vodka with the aroma of roasted coffee, Madagascar vanilla pods, British asparagus. Black Cow vodka has a strawberry version, which is made from overripe and crushed strawberries that go to landfill. And Colwith Farm recently launched a British vodka with rhubarb root. "Vodka is like a blank slate on which you can draw a lot of beautiful things," says Archard.
Tariff increases and boycotts could lead consumers to new discoveries when they discover that the best vodka in the world is not made in Russia, but right here at home.
Author: Jack Rear