News
The battle for Donbass is not going as fast as they want in Russia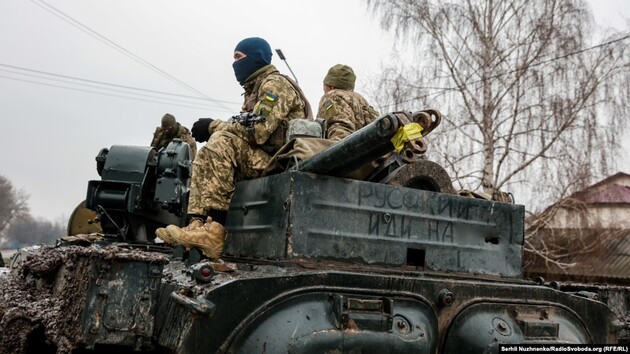 Russian army slowly moving towards the Donetsk direction due to the reinforcement and concentration in one operational zone of a significant amount of force and equipment. Over the past few days, they have managed to advance more than 5 km to the southern outskirts of Lisichansk, informs British Ministry of Defense.
"Since June 19, Russian troops have most likely advanced more than 5 km to the southern outskirts of the city of Lisichansk. Part of the Ukrainian units withdrew, probably in order not to be surrounded', according to British intelligence.
This success of the Armed Forces of the aggressor country is due to the strengthening of personnel, as well as continuous artillery and mortar attacks. But, despite the gradual advance of Russian troops, they fail to create a deeper encirclement of the Armed Forces of Ukraine.
Latest Defense Intelligence update on the situation in Ukraine – 23 June 2022

Find out more about the UK government's response: https://t.co/IMlKAZ5Kay

🇺🇦 #StandWithUkraine 🇺🇦 pic.twitter.com/El9tqwfNba

— Ministry of Defense 🇬🇧 (@DefenceHQ) June 23, 2022
However, for the previous day the invaders were able to capture the settlements of Loskutovka and Ray-Aleksandrovkaand continue to storm Sirotino.
However, the APU respond to the enemy properly. Ukrainian percussion aviation destroyed a company-tactical group and a fortified area of ​​Russian forces. At present, the Defense Forces destroyed almost 35,000 Russian servicemen.