News
The Armed Forces of Ukraine have the opportunity to de-occupy Melitopol and Kherson: the former head of the Foreign Intelligence Service told how best to do this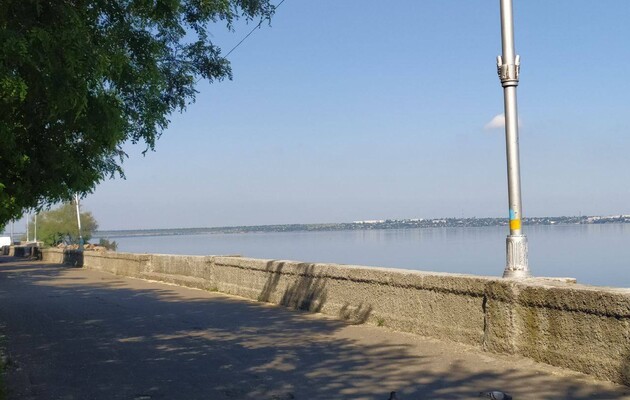 The former head of the Foreign Intelligence Service of Ukraine, General Mykola Malomuzh, notes that Russian troops are now transferred from the south to the Donbass, where fierce battles are being waged. In his opinion, the defenders can take advantage of the chance and de-occupy Melitopol and Kherson. About this he told during the telethon.
Malomuzh noted that it is in these areas, together with Zaporozhye, that the Armed Forces of Ukraine are now conducting counterattack operations.
"Their (Russians – ed.) task now is to capture the Donbass, and then move to the south. We take advantage of this situation and strike at the southern directions: Kherson, Zaporozhye, Melitopol. These are very correct actions, – said the general.
In his opinion, in these regions it is necessary to strike from the rear and flanks. Then the defenders will have the opportunity not to liberate individual settlements, but to make large-scale breakthroughs.
"Now, if we had broken through the left flank near Kherson, we would have created conditions for encircling the city and fleeing the enemy. The same for Melitopol. The same for other Russian groups, which are now already weakened"the general explained.
He noted that both Melitopol and Kherson are better to take into the ring, since these are cities with more buildings and a large number of civilians who still remain there.
"We should not storm cities head-on, and even more so the neighborhoods where people live. That is, we need not direct assault attacks on Kherson and Melitopol, but operations to encircle the enemy in approaching Kherson and Melitopol. Where there are prerequisites for the environment, the general added.
According to Malomuzh, the Armed Forces of Ukraine are moving to tactical actions, "especially with regard to counterattacks."
"The development of offensive operations is possible where there is already a concentration of new forces and means of Ukrainian military personnel. These are already prepared reserves and weapons, equipment that comes from our military-industrial complex and Western partners," he explained.
Read also: Vereshchuk urged residents of the Kherson region to leave using the available routes to simplify the de-occupation
Recall that President Volodymyr Zelensky during his address on June 21 noted that the defenders are strengthening protection in the Luhansk region and gradually liberate Kherson. According to the head of the press center of the security and defense forces of OK "South" Natalia Gumenyuk, Armed Forces are moving forward in the region, despite the powerful defense of the Russian troops. The occupiers have spent significant forces on arranging the second and third defense lines in the temporarily occupied territories, but they are forced to use spare ones, since Ukrainian defenders are pushing them out even from them.
Read the truth about the war in an interview Inna Vedernikova with military analyst Agil Rustamzadeh for ZN.UA.