News
Terrorist attack in Yelenovka – Prosecutor General spoke about a possible weapon – UNIAN
Andrei Kostin noted that every three hours he receives information on the massacre in the Yelenovskaya colony.
Yelenovskaya colony, where the invaders kept the Ukrainian military, were not destroyed by rockets. Experts believe that the Russians could use thermobaric weapons.
This was stated by the Prosecutor General of Ukraine Andriy Kostin on the air of the telethon
"The preliminary conclusions of our international experts suggest that the cause of this murder or the method of this murder was a thermobaric weapon. These are the preliminary conclusions of several international experts," Kostin said.
Read also: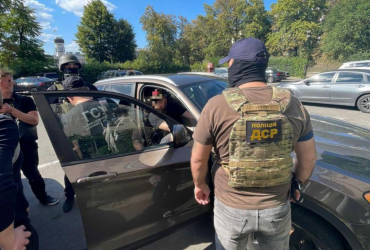 According to him, international experts are sure that this is not a rocket attack. At the same time, he indicated that investigative actions had already begun, but this issue was more complex.
"In my opinion, the priority now is to expose Russian propaganda and disinformation about a possible undermining of the building by HIMARS missile systems, that they are now trying to assert. But I want to say again that we already have preliminary conclusions from international experts that this was a consequence of the use of thermobaric weapons, which is used by the aggressor country," the Prosecutor General summed up.
The terrorist attack in Yelenovka – what is known
On the night of July 29, an explosion thundered on the territory of the former penal colony in the village of Yelenovka in the temporarily occupied territory of the Donetsk region. As a result, the building was destroyed, which contained Ukrainian prisoners of war, withdrawn from the Azovstal plant.
Immediately after the explosion, Russia accused the Armed Forces of Ukraine of shelling the penal colony. According to the Russian side, more than 50 Ukrainian defenders died, the number of wounded is unknown. Ukrainian law enforcement agencies said that the explosion in Yelenovka was a Russian terrorist attack with the aim of concealing war crimes, discrediting the Armed Forces of Ukraine, disrupting the supply of weapons. They demand that the United Nations and the International Committee of the Red Cross immediately respond to the terrorist attack and send an inspection mission to the territory of the colony.
According to Ukrainian intelligence, The attack was carried out by mercenaries from the PMC "Wagner" (League) on the personal instructions of the nominal owner of the specified PMC – Evgeny Prigozhin.
In connection with the terrorist attack in Yelenovka, President of Ukraine Volodymyr Zelensky noted the need for a clear legal recognition of Russia as a state sponsor of terrorism.
You may also be interested in the news: