News
Svyatoslav Mikhailyuk – Ukrainian basketball player will remain in the NBA club Toronto Raptors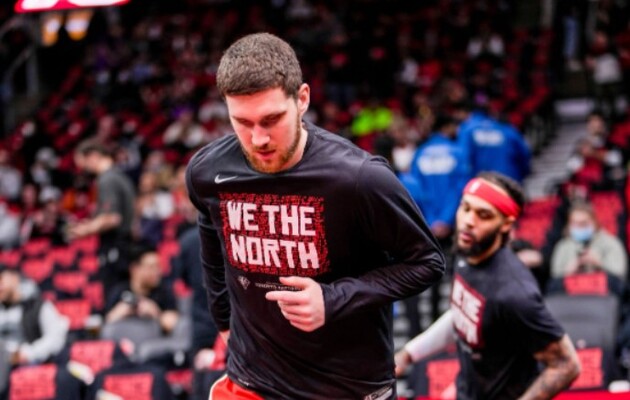 Ukrainian basketball player Svyatoslav Mikhailyuk will continue to play for the Toronto Raptors in the NBA next season.
How informs insider Shams Charania, the shooting guard took advantage of the player option and activated it for the following season. His salary will be $1.9 million.
Recall that in the summer of 2018, Mikhailyuk was selected by the Lakers in the NBA draft under the 47th number. He became the first drafted Ukrainian in the history of the club.
As part of a team from Los Angeles, Mikhailyuk failed to gain a foothold and later moved to Detroit. At the beginning of last year, Mikhailyuk became a basketball player for Oklahoma, and at the end of summer he became a player for Toronto, signing a two-year contract.
In 56 games last season, he averaged 4.6 points and 1.6 rebounds per game.
Read also: The best basketball club in Ukraine will spend the next season in one of the European leagues
Previously, it was reported that Mikhailyuk became the sixth Ukrainian to play in the NBA playoffs.