News
Stores will not open, the application will not work. Nike leaves Russia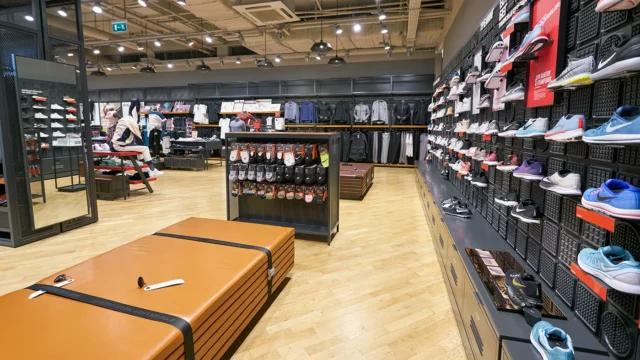 Sportswear and footwear manufacturer Nike informedthat decided to leave the Russian market completely. An RTVI source in the Russian division of Nike said that the process of leaving the market will take several months, as it is necessary to fulfill obligations to counterparties and employees.
Nike Inc. decided to leave the Russian market. As a result, Nike.com and the mobile app will no longer be available in this region. Nike stores have recently been temporarily closed and will not open again, "the manufacturer's website says.
Telegram channel "Beware the News"Nike employees said that they would work until the end of June, their contracts were not renewed.
At the end of May the company refused from renewing the agreement with Inventive Retail Group [IRG], which was engaged in the distribution of Nike products in Russia. The manufacturer explained this by the inability to deliver products to the country "in the foreseeable future." As a result, the Russian retailer decided to close all Russian stores under the brand name. In total, 116 mono-brand stores of the company operated throughout the country. At the same time, the Izvestia newspaper, citing sources wrotethat Nike is not going to leave the Russian market.
Other goods
Newspaper "Kommersant" May 24 reportedthat the official retailers of Apple equipment in Russia re:Store and iPort began to close part of the stores in the country. This is due to the shortage of goods, as well as the delivery of gadgets to those outlets where the demand for them is higher. At the same time, the publication noted, re: Store is trying to negotiate with the owners of the premises for rental holidays and discounts in order to rebuild logistics.
In addition, retailers allow work with parallel imports, Kommersant writes. However, they are in no hurry with this decision, because in the event of a return to the Russian market, Apple is unlikely to resume cooperation with re:Store.