World
Since the beginning of the war in Ukraine, prices for equipment have grown by 20% – UNIAN
As for the cost of logistics, in general, it has grown very significantly.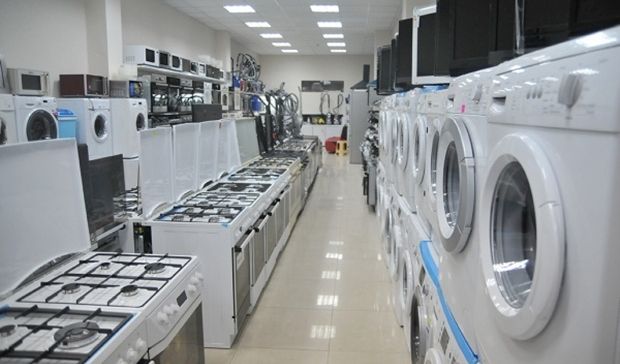 Since the beginning of the war equipment prices rose somewhere by 12-20% in Ukraine.
About it Forbes Alexey Zozulya, CEO of the Foxtrot company, told.
"The abolition of duties on these goods and access to currency at an acceptable rate made it possible to keep the market from falling and sharply rising prices. Since the beginning of the war, prices have risen by about 12-20% in Ukraine. If not for the decision on critical imports, they would have risen much more. Because it was the abolition of the duty that partially offset the currency risks, the cost of logistics, which has grown enormously," he said.
As for the cost of logistics, in general, it has grown very significantly. Trunk – long-distance logistics between warehouses and distribution centers – has risen in price by more than 1.5 times for fuel. Delivery logistics – to the consumer – has grown slightly less.
"Today, Ukraine does not have the assortment that was before the war. And in the quantities and variety that retailers and consumers would like. We have blocked maritime logistics – this is up to 70% of the supply of goods.. The channel for receiving goods from Europe is active – Poland and Romania and the Baltic countries. This channel is narrow in terms of bandwidth, so my partners and I focused on the product groups with the highest turnover. These are, first of all, smartphones and small household appliances," Zozulya added.
Now the sales structure is gradually returning to the "pre-war" level. First of all, due to the fact that Ukrainians are gradually returning from abroad, which immediately affected the revival of the market.
"In general, demand has halved. There are categories that have fallen catastrophically, but there are those that have held out or even increased sales. For example: in March, sales of TVs fell to 70%, built-in household appliances were irrelevant at that time. At the same time, the demand for specific goods soared, which were in demand among volunteers and internally displaced persons. For example, power banks and various accessories for smartphones, small household appliances were what was needed to organize the life of people in a new place. Also, demand for certain goods has increased due to requests for military operations," he said.
Previously it was reported that 50% less equipment is imported to Ukrainethan before the war. Retailers are predicting a shortage of low-cost electronics.
You may also be interested in the news: