News
Siege of Kaliningrad: Lithuania is playing with fire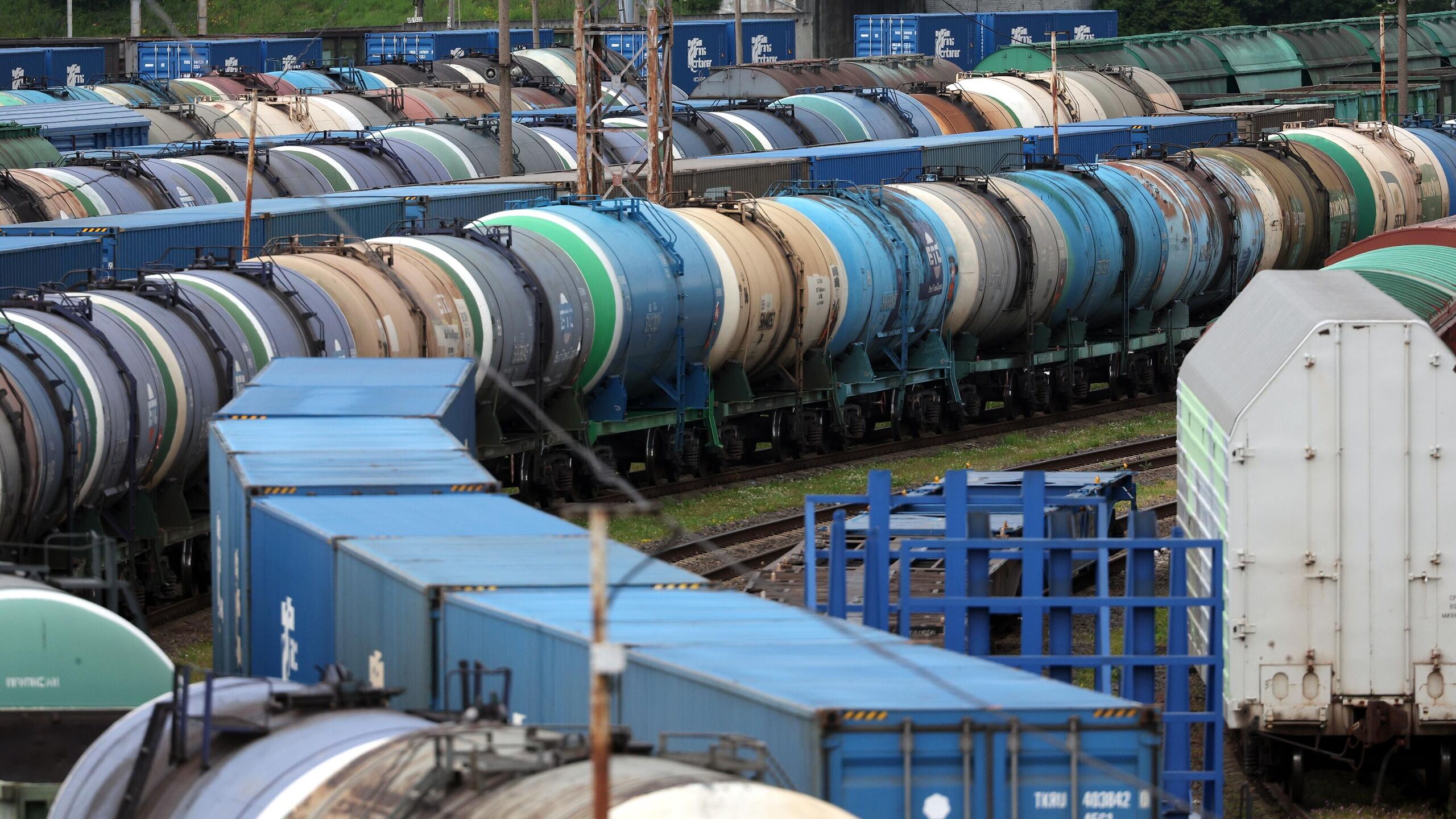 The Lithuanian authorities have confirmed that a ban on the transit through the territory of Lithuania of all Russian cargo included in the sanctions lists of the European Union is coming into force. This will have serious and direct consequences for the Russian exclave of Kaliningrad, which lies between Lithuania and Poland. The Russian ally of Belarus is not far away – about 60 kilometers, but between it and the Kaliningrad region – the Suwalki corridor, that is, the space of Lithuania and Poland. Therefore, there is no direct access from Kaliningrad to Belarus (and further to Russia).
What is included in the sanctions lists? A lot: coal, metals, building materials, advanced technologies… About 50% of what Kaliningrad imports.
Governor of the Kaliningrad region Anton Alikhanov urged citizens not to fall into a buying panic, noting that two cargo ships have already left St. Petersburg, and by the end of the year seven new ships will appear on the route to deliver goods.
Thus, the Kaliningrad supply strategy is now completely changing, and Russia can now contact its exclave exclusively by sea, although previously the railway route through Lithuania played a key role in supplying the region. In addition, gas is also supplied to Kaliningrad through gas pipelines through Lithuania. Some sources suggest that gas supplies will soon be stopped.
The Russian Baltic Fleet is based in Kaliningrad, and the exclave itself is controlled by Russia, and earlier by the USSR since 1945, when it took the territory from Nazi Germany.
Former American national security adviser Robert O'Brien, who succeeded "hawk" John Bolton, said in an interview with the German Bild in 2020 that Russia's Kaliningrad is "a knife in the heart of Europe." He also noted that due to its geographic location, Kaliningrad could be an ideal trade and tourist hub, "and instead, Moscow is turning Kaliningrad into a closed military base, stuffed with advanced weapons and missiles," as Robert O'Brien put it.
Is Kaliningrad really a "closed military base" as O'Brien said? Undoubtedly, Russia concentrated a lot of advanced weapons in this region, and also transferred the most effective types of weapons there, as soon as the Americans began to take concrete steps to create a so-called "missile shield" in Eastern Europe.
As expected, Russia strongly condemned Lithuania's ban on the transit of certain goods to Kaliningrad. Russian presidential spokesman Dmitry Peskov said Russia would respond to these "illegal actions."
"This decision is truly unprecedented. It is a violation of everything and everything. We understand that this is due to the relevant decision of the European Union to extend sanctions to transit. We also consider this illegal," Peskov said, adding that the situation requires a very deep analysis before how to formulate some measures and some decisions.
The Russian Foreign Ministry said that Vilnius should immediately abandon "unfriendly actions."
"If in the near future cargo transit between the Kaliningrad region and the rest of the territory of the Russian Federation through Lithuania is not fully restored, then Russia reserves the right to take actions to protect its national interests," the Ministry of Foreign Affairs of the Russian Federation said in a statement.
Soon the Lithuanian Minister of Foreign Affairs Gabrielius Landsbergis commented on the situation, according to whom Russia "spreads false information" and the Lithuanian railways only comply with the sanctions of the European Union, which banned the delivery of steel and other products made from iron ore from Russia.
What does he mean by talking about "false information"? According to him, Moscow claims that the supply of Kaliningrad has been completely stopped, and emphasizes that this is not true, because Lithuania is blocking only about half of the cargo, explaining this by the sanctions of the European Union. In addition, the head of the Lithuanian Foreign Ministry said that the blockade will be introduced gradually, and, for example, the turn will reach oil only at the end of the year.
Thus, Vilnius wants to present what is happening as if it is only following the order of the European Union. However, Moscow is unlikely to agree with such an interpretation, primarily because it is the Lithuanian authorities who have been the harshest critics of Russia since the beginning of the Russian invasion of Ukraine. In other words, in the eyes of Moscow, this will not be the implementation of the sanctions of the European Union, but an anti-Russian step on the part of Vilnius.
Today, Ukrainian Foreign Minister Dmitry Kuleba also spoke about the situation, saying: "Russia has no right to threaten Lithuania. Moscow is to blame for the consequences of its unprovoked and unjustified invasion of Ukraine. We highly appreciate the principled position of Lithuania and firmly support our Lithuanian friends" .
Thus, even Kuleba makes it clear that this is, first of all, the decision of Lithuania itself, and not the order of the European Union, as Kuleba's colleague from Vilnius is trying to present the situation.
What can Russia do now? Peskov hinted that a "response" was being prepared. It is very difficult, however, to imagine that Russia would go for some kind of physical, that is, military response, since then she would have to attack the aforementioned Suwalki corridor. This is impossible, since it would be a direct attack on NATO territory, and if Russia tried to do this (from Belarus), then the situation could easily escalate into a full-scale war on European territory.
In addition, if you study the railway lines from Kaliningrad, it becomes clear that the main route does not go through Belarus, but through two main Lithuanian cities: Kaunas and Vilnius, and only then the route leads to Minsk.
Russia also cannot count on "internal" support within Lithuania, because of the three Baltic countries, Lithuania has the smallest Russian population. About five percent of the inhabitants of Lithuania are Russian, in contrast to, for example, Latvia and Estonia, where almost a quarter of the population is Russian.
The pressure on Kaliningrad will be very serious. Footage has already appeared in which allegedly residents of Kaliningrad are massively buying up stocks in stores, fearing an imminent shortage.
Also in Kaliningrad, as I already wrote, the Russian Baltic Fleet is based. In the case of Ukraine, we have already seen what happened when one Russian fleet was cut off (the Black Sea fleet in Crimea). First, the Russians built a bridge that connected Crimea with Russian territory, and now, after the occupation of Ukrainian territory, a land highway and railway line is opening.
If Lithuania were not part of NATO, it could have suffered the fate of Ukraine, and maybe even worse. Lithuania is a relatively small country with 2.6 million inhabitants and 16,000 soldiers. Without NATO's collective defense, Lithuania would probably have been attacked, but without NATO forces behind it, Lithuania certainly would not have taken such a step.
Does NATO membership inspire sufficient confidence in Lithuania, or is it "playing with fire" despite being a member? In the current tense situation in Europe, it is believed that a Russian attack on one of the NATO countries is practically impossible, since it would mean a direct armed conflict between Russia and the entire alliance, that is, a conflict between nuclear powers. Of course, NATO's collective defense itself is still untested, and perhaps someone in Russia is suggesting that it only exists on paper. Nevertheless, the current Russian government will not escalate to such an escalation because of the situation around Kaliningrad, but instead, as Governor Alikhanov said, will increase the supply by sea along the St. Petersburg-Kaliningrad route. True, now the cargo will have to cover a distance twice as long, since from St. Petersburg to Kaliningrad about a thousand kilometers by sea, and by rail through Lithuania and Latvia it was necessary to overcome only about 400 kilometers.