News
Semyon Semenchenko was not sent to the front – the head of the GUR personally asked for him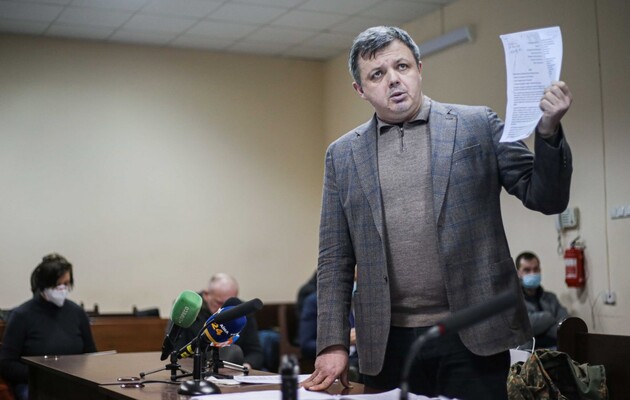 The Kyiv Court of Appeal changed the measure of restraint for the ex-deputy Semyon Semenchenko, suspected of creating a private military campaign, from detention to round-the-clock house arrest. At the same time, the Main Intelligence Directorate of the Ministry of Defense asked to release the commander of the Donbass battalion to the front, writes "Ukrainian truth".
Citing its own sources, the publication claims that on June 13, the head of the GUR, Kirill Budanov, appealed to the Kyiv Court of Appeal and the Shevchenkovsky District Court of Kyiv with letters in which he vouched for Semyon Semenchenko and asked to be released to fight against the Russian attackers.
The letters stated that Semenchenko "possesses high organizational qualities, successfully acted as a unit commander, led and directly organized the defense of settlements and territories", therefore "now his organizational skills will benefit the country and defense." Budanov also noted that Semenchenko's guilt has not been proven, and he himself is accused of crimes not related to the threat to life. At the same time, the GUR regarded the benefits of Semenchenko in the Armed Forces of Ukraine as greater than the risks of avoiding responsibility. In particular, the GUR promised to control the arrival of Semenchenko to the military unit and to the front.
However, the Kyiv Court of Appeal accepted Semenchenko's defense lawyer, who partially satisfied the appeal, and released him under round-the-clock house arrest until August 19, 2022.
Read also: Semenchenko case: the SBU announced the completion of the investigation
Recall, on March 24, 2021, the Security Service of Ukraine reported the exposure of a private military company, whose activities, according to the investigation, were aimed at preparing to commit serious crimes.
The investigation considers 150 people to be PIK members – employees of security firms and members of public organizations. The organizers of the SBU calls Deputy of the Verkhovna Rada of the eighth convocation Semyon Semenchenko and NABU agent Yevgeny Shevchenko. According to Shevchenko, he planned to create a VAT to work in Syria and Afghanistan under contracts of the US State Department.
Besides, Semenchenko announced suspicion of organizing the shelling of the office of Channel 112 (part 2 of article 258 of the Criminal Code – a terrorist act). In July 2019, an RPG was fired at the building. The articles incriminated to Semenchenko provide for severe punishment and lengthy imprisonment – up to 12 years.