News
Scholz insists EU decisions should be made by qualified majority, not consensus
June 23, 2022, 19:27

print

The German Chancellor made such a statement in connection with the upcoming enlargement of the EU before the opening of the EU summit in Bussel.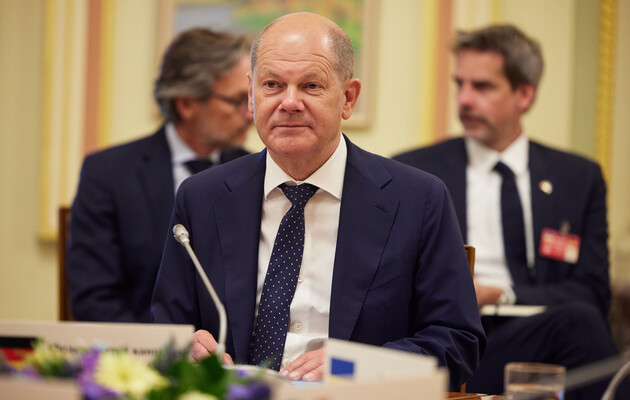 © Office of the President

The European Union should prepare for enlargement now, when Ukraine and Moldova are given candidate status for EU accession. This was announced today, before a meeting of EU leaders in Brussels, said German Chancellor Olaf Scholz, reports Reuters.
According to the German chancellor, in a larger EU, most decisions should be taken by qualified majority and not by consensus.
Read also: What Ukraine will get from EU Candidate Status: Six Benefits Named
Today, 23 June, the European Parliament adopted a resolution in support of granting EU candidate status to Ukraine and Moldova.
A meeting of the European Council is currently underway in Brussels, which, according to expectations, should give Ukraine the expected candidate status for membership in the European Union.
Prepared by: Julia Melnichuk
Stay up to date with the latest developments! Subscribe to our channel at Telegram
Noticed an error?
Please select it with the mouse and press Ctrl+Enter or Submit a bug