News
Sanctions have returned to the West like a boomerang. And they hit him hard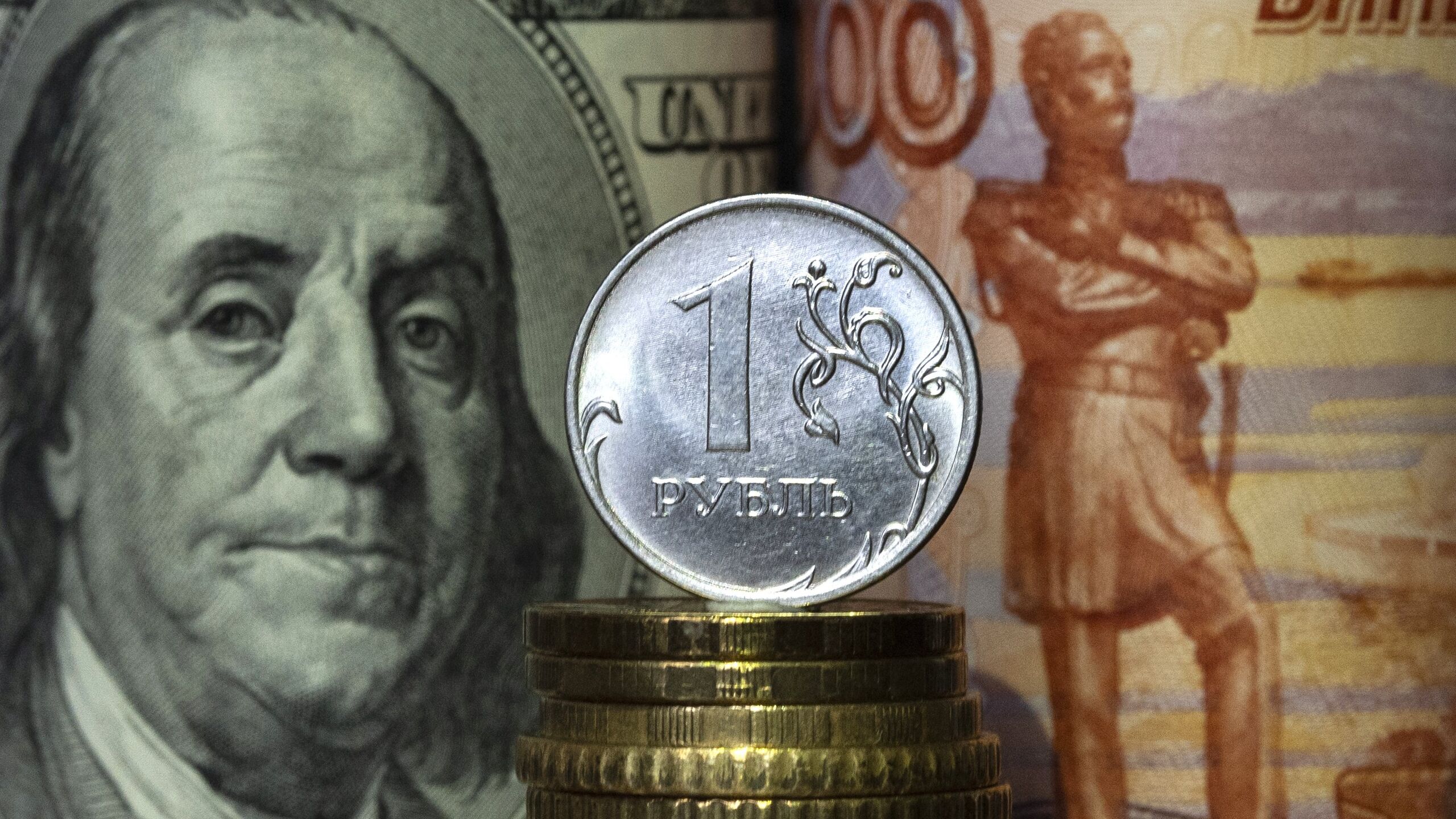 When the US and EU decided this year to cut Russian fossil fuel purchases, they hoped it would make the military operation in Ukraine so economically painful that President Vladimir Putin would be forced to abandon it.
But now that prospect seems remote at best.
China and India, the most populous countries in the world, rushed to buy Russian oil in about the same volumes that were supplied to the West. Prices for it are so high that Moscow earns even more from discounts than before the start of the special operation four months ago. And its once-shaky national currency has now risen in value against the dollar.
Russian officials scoff at this, as they call it, magnificent failure to intimidate Mr. Putin. The economic pain that the oil boycott was supposed to cause is being felt not so much in Moscow as in the West, especially in the US, where soaring oil prices pose a potential threat to President Biden, who is almost halfway through his term.
Some point out that the European oil embargo has not yet come into effect, and the long-term consequences of Russia's economic ostracism due to the conflict will be a decisive factor in the future fate of the country. These consequences are not only related to the fossil fuel trade, they slow down the Russian banking system and the development of other industries, but the government and the army are kept afloat mainly thanks to the oil and gas trade.
"Things are going much better than under the worst forecasts, and probably even better than in the base case," commented Evgeny Nadorshin, chief economist at PF Capital, a Moscow-based consultancy, about Russian energy revenues. "Unfortunately, the difficult period is just beginning."
Will Putin have the financial courage to continue the conflict indefinitely? This question is still open. But there are all signs that Ukraine and its supporters are preparing for a protracted standoff.
Deputy Prime Minister of Ukraine Irina Vereshchuk called on hundreds of thousands of residents of the southern Ukrainian territories that fell under Russian control to urgently evacuate in case of a possible counteroffensive.
On Tuesday, the Biden administration sent Attorney General Merrick Garland to Ukraine. During a surprise visit, Garland announced that prosecutor Eli Rosenbaum, famous for exposing ex-Nazis, would lead a US mission to find Russians who may have been involved in war crimes. Putin has flatly denied allegations of atrocities in Ukraine, which he has long considered an illegitimate state.
But in the short term, the US and its Western allies have counted not on criminal prosecution but on economic sanctions to persuade Moscow to back down or at least weaken its ability to fight. So far, this tactic seems to be backfired, given that demand for oil from Russia, the world's third largest oil producer after the US and Saudi Arabia, has grown in Asia.
In May, imports of Russian oil to China grew by 28% compared to the previous month and reached a record level. Based on Chinese statistics, Moscow has overtaken Saudi Arabia as China's largest supplier. After analyzing the supply data, market research company Kpler found that while India used to buy small volumes of oil from Russia, now it takes 760,000 barrels per day.
"Asia saved Russian oil production," says Kpler analyst Victor Katona. "Instead of falling, Russia has almost come close to pre-pandemic levels."
Between March and May, sales of Russian oil in Europe fell by 554,000 barrels per day, while Asian refineries increased supplies by 503,000 barrels per day, according to independent analyst firm Rystad Energy. Almost complete replacement has taken place.
Moscow is selling oil at a huge discount because of the risk of sanctions imposed on it because of the operation in Ukraine, but rising prices make up for the losses. Russia received $1.7 billion more last month than in April, according to the International Energy Agency.
It remains to be seen whether Asia will buy back all of the Russian oil destined for Europe as the EU tries to shed its dependence on the Kremlin for energy. But the change has allowed Moscow to maintain its production levels and frustrate hopes that production will decline.
Xi Jinping, who has promised to deepen cooperation with Moscow despite worries about the conflict in Ukraine, reaffirmed his support for Putin by buying Russian oil.
Discounts on Russian oil, combined with rising fuel prices, are allowing Indian refiners to double their profits, analysts say. India has exported some petroleum products to the US, UK, France and Italy, according to the Finnish Center for Energy and Clean Air Research.
Once refineries have produced diesel or gasoline, no one can know if these products, which are then shipped to Europe and other regions, contain Russian oil. This means that Western motorists who believe they are now paying more for non-Russian fuel may be wrong.
"It's mostly Russian stuff," says Jeff Brown, president of energy consultancy FGE, of exporting oil products to the West.
As oil and gas from Russia is in high demand around the world, officials in the country believe that Western attempts to limit Russian exports have failed.
Last week, during a speech at an economic forum in St. grew several times over.
"Therefore, if I say that we are not offended by anyone, then I will not palter," he said.
The Russian Ministry of Finance estimates that this month alone, oil and gas revenues will add $6 billion more to the state treasury than expected, thanks to high prices.
However, there is still a possibility that the Russian economy will feel the damage from the sanctions this year. And while the recovery of the national currency, the ruble, is partly due to the country's surprising economic resilience, it also speaks to tight government controls on capital flows and a sharp drop in imports to Russia.
Putin's government has also drastically restricted the release of budget data, so it's hard to say how much the country is spending on a military operation. Analysts so far see no signs that Putin is under economic or any direct pressure to end the military operation.
But, according to Nadorshin, the data released by the government indicate that it is trying to cut costs across the board. <…>