World
Russia's war crimes – Venediktova explains why there are no cases against Putin, Mishustin and Lavrov – UNIAN
The Attorney General noted that there are more than 600 suspects in total.
In the case of crimes there are only 623 suspects against the Ukrainian people. Basically, these are the military, politicians, propagandists of the Russian Federation involved in the war in Ukraine, but there is someone who has immunity.
This was stated by the Prosecutor General of Ukraine Irina Venediktova on the air of the telethon
"We have 623 suspects in our big case of the crime of aggression. Of course, this is the top elite of the Russian Federation regarding the military sphere, political propaganda. That is, everyone except Putin, Mishustin and Lavrov, because they have functional immunity. All the rest are in the status We have suspects," the prosecutor general said.
Read also: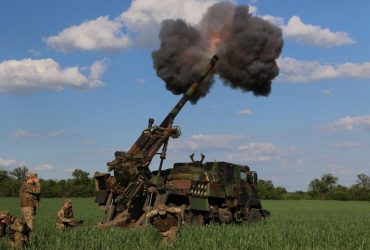 According to her, during the war there are major crimes, namely war crimes, genocide and crimes of aggression. At the same time, she pointed out that there were more than 20 cases on crimes of aggression.
"As for the genocide, we have two suspects for calling for genocide. For example, Gasparyan is the author of a book about the denazification of Ukraine. Part of this book was in Putin's speech before he attacked Ukraine. And of course war crimes, this is our misfortune, every day there are 200-300 plus, and today there are already 18,871," Venediktova summed up.
As UNIAN previously reported, Ukraine wants to punish Russia legally through the International Court of Justice, the International Criminal Court and the European Court of Human Rights.
On March 3, International Criminal Court prosecutor Karim Khan reported that ICC launches war crimes investigation and crimes against humanity as a result of the Russian invasion of Ukraine.
According to the Unified Register of Pre-trial Investigations, the Russian armed forces committed crimes against at least 147 media representatives.
On June 22, Prosecutor General of Ukraine Irina Venediktova discussed with US Attorney General Merrick Garland cooperation in investigating war crimes of the Russian Federation.
You may also be interested in the news: