News
Russia's losses in the war as of June 22 – new data announced in the Armed Forces of Ukraine
June 22, 2022, 09:40

print

The most difficult yesterday was in three directions: Slavyansk, Bakhmut and Avdeevsk.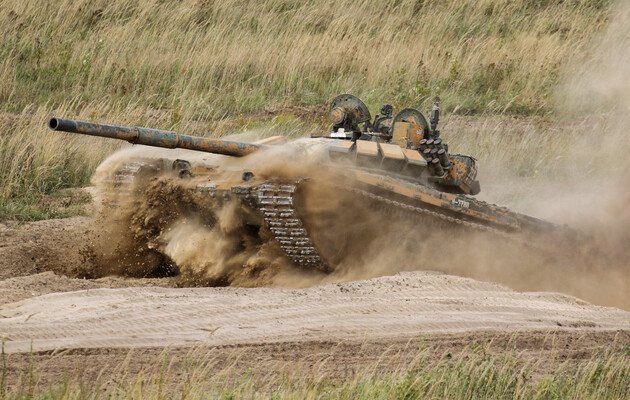 © Ministry of Defense of the Russian Federation

The General Staff of the Armed Forces of Ukraine reports that yesterday the defenders liquidated 130 Russian soldiers. After that, the number of casualties among the personnel of the Russian army increased to 34,230 people. This is reported press service of the General Staff.
Losses of Russians in the war as of June 11:
personnel – 34230 (+130),
tanks – 1496 (+0) units,
armored combat vehicles – 3614 (+8) units,
artillery systems – 752 (+0) units,
MLRS – 239 (+0) units,
air defense systems – 99 (+1) units,
aircraft – 216 (+0) units,
helicopters – 182 (+1) units,
UAV operational-tactical level – 614 (+3),
cruise missiles – 137 (+0),
ships/boats – 14 (+0) units,
automotive equipment and tank trucks – 2543 (+6) units,
special equipment – 60 (+1).
"The enemy suffered the greatest losses in the Slavyansk, Bakhmut and Avdeevsky directions," they say in the General Staff.
Read also: Ukraine spends up to $6 billion on war every month – USAID
The head of the Lugansk OVA, Sergei Gaidai, said that due to the lack of qualified medical care, the Russian military die after being wounded in 50% of cases.
Read the truth about the war in an interview Inna Vedernikova with military analyst Agil Rustamzadeh for ZN.UA.
Prepared by: Victoria Khmilevskaya
Stay up to date with the latest developments! Subscribe to our channel at Telegram
Noticed an error?
Please select it with the mouse and press Ctrl+Enter or Submit a bug