News
Russia's economy is falling – slogans cannot stimulate domestic demand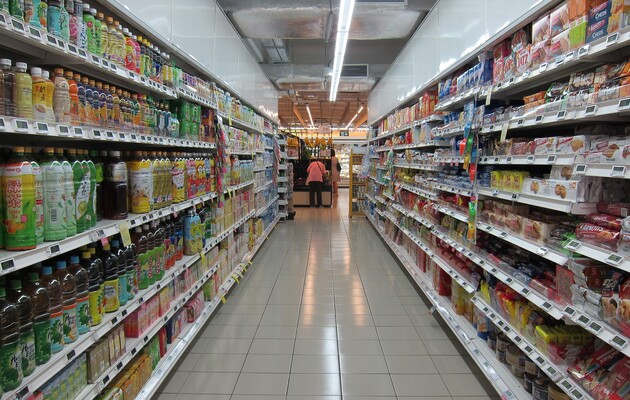 Russian Deputy Prime Minister Andrey Belousov recently named four measures that will be used to stimulate domestic demand (so that the population starts buying goods): stimulating investment, expanding exports, supporting the population and unblocking lending. And the chairman of the Central Bank, Elvira Nabiullina, said that it is necessary to rethink the role of exports and redirect production to the domestic market. This is reported by Russian media.
But in order for domestic demand and consumption to grow, people must have: firstly, money and, secondly, confidence in the future.
At the same time, in the Russian Federation, the population has critically reduced consumption. Thus, the cost of new buildings "plunged into stagnation against the backdrop of declining demand." At the same time, developers have already begun to provide apartments for test drives to potential buyers in order to somehow stimulate the activity of the latter. As it turns out, most prefer not to spend money even on food stocks, despite fears of future shortages. This is evidenced by the results of a study by the NAFI center.
In the Russian Federation, it is assumed that in the near future the government will increase pensions and salaries for state employees in order to stimulate domestic demand. But this will not help the economy of the Russian Federation, we tell you why:
First of all, wage growth will not affect business. The situation with wages in the export sector (oil, gas, coal, etc.) will go down due to Western sanctions. Wage cuts are also expected in industry. These are metallurgy, chemistry, mechanical engineering, and light industry. Of course, the situation is different everywhere, but the common thing is that the entire sector is radically dependent on imported equipment and technologies. In addition, foreign investors are leaving Russia. Just the industrial sector will suffer more than others. The third sector is services (catering, hairdressers, etc.). Here, salaries will fall due to the fact that the population will not be ready for unnecessary spending.
We can say that "state employees will pull the family." This is if the authorities still decide to index salaries and pensions.
But even with state employees, not everything is simple. They are not 100% secure. Do not forget about the trend that has long been outlined – the reduction in the number of people employed in the public sector. For example, a teacher quits or retires, and a new one is not hired in his place. At the same time, the salary goes in the form of additional payments to colleagues, the workload on which has increased.
By the third quarter, problems with rising unemployment and a shortage of jobs will become more pronounced. After all, in those areas in which they are now trying to keep workers, there will be a decrease in wages for some time, but this cannot last long. By such methods, employment can be kept for two or three quarters, but then workers will have to be laid off.
Read also: The ruble against the dollar: the Russian currency does not react to Putin and the Central Bank, exports are on the verge of cost