News
Russians shell Sumy and Chernihiv regions and positions of the Armed Forces of Ukraine in Kharkiv region from their territory – General Staff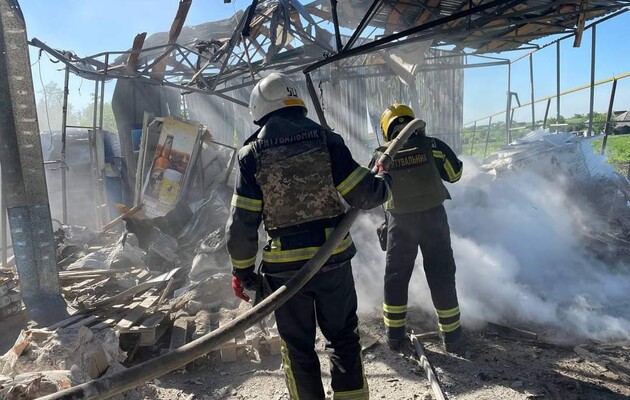 The Russians continue to shell the border settlements of the Sumy and Chernihiv regions, and also carry out massive shelling of the positions of the Armed Forces of Ukraine in the Kharkiv region. This was announced by the General Staff of the Armed Forces of Ukraine in its regular construction on the morning of June 22.
"In the Seversk direction, the enemy, in order to demonstrate their presence, is holding up to three battalion tactical groups and units of airborne troops in the border areas of the Bryansk and Kursk regions. The enemy fired mortars and cannon artillery at the areas of the settlements of Seredina-Buda, Miropolye, Sumy region, as well as the settlement of Gremyach, Chernihiv region," the General Staff said in a statement.
Also, the Russians are trying to prevent the advance of the Armed Forces of Ukraine in the north of the Kharkiv region to the border. They conduct aerial reconnaissance in order to detect the locations of our troops.
Read also: Russia shells Kharkiv with artillery: ten wounded and four dead, including a child
The invaders are also conducting massive artillery shelling of Ukrainian positions near Kharkov, Stary Saltov, Rubizhne and Chepil. In addition, the enemy fired cannon and rocket artillery at civilian infrastructure in the areas of the settlements of Ukrainka, Petrovka, Shevelevka, Bazalievka and Prudyanka.
Recall that the day before during the shelling in Bezruki, Dergachev community, an 8-year-old girl died. BUT five people died in Kharkiv itself.