News
Russian troops sell spare parts from wrecked vehicles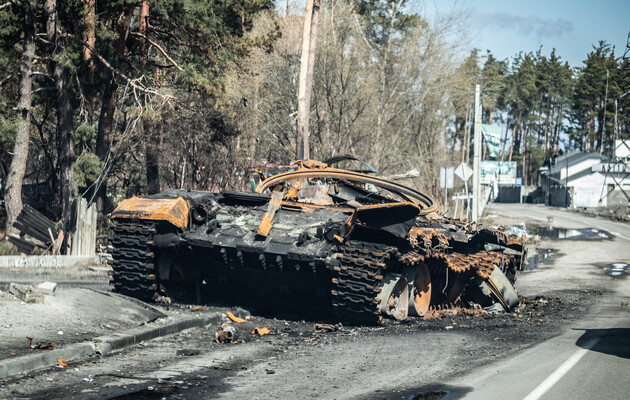 Occupiers trade in spare parts that were stolen from military equipment destroyed by the Armed Forces of Ukraine, informs the Main Intelligence Directorate of the Ministry of Defense of Ukraine in Telegram.
"The Russian tanks, armored personnel carriers and infantry fighting vehicles knocked out by the defenders of Ukraine are being evacuated by the invaders to the territory of the Russian Federation for repairs. However, during the trip, the enemy's military equipment finally turns into scrap metal, which is no longer subject to repair and recovery," the GUR noted.
Russian troops are removing spare parts and batteries from equipment and trying to sell them or exchange them for alcohol.
It is noted that the commander of the troops of the southern military district of Russia ordered to conduct urgent investigations into cases of theft of equipment and to double the security of the echelons that deliver the destroyed equipment to repair units.
Russian invaders complain shelling by the Armed Forces of Ukraine and non-working military equipment.