News
Russian tactics revealed – UNIAN
The enemy in the occupied Kherson region is covered by civilians for the construction and testing of crossings, said the head of the Joint Coordination Press Center of the Defense Forces of southern Ukraine.
Russian occupiers they are trying to restore the destroyed bridges in the Kherson region and are building pontoons, hiding behind civilians.
Head of the Joint Coordinating Press Center of the Defense Forces of the South of Ukraine Natalia Gumenyuk stated on the air of the informational telethon.
"They are trying to establish alternative options (transport routes – UNIAN), because without this they will be very bad. And all these options that they use adhere to their tactics of covering with a human shield," she said.
According to Gumenyuk, the Russians in the occupied part of the Kherson region are hiding behind the civilian population to build and test the destroyed crossings.
"They use the civilian population and private cars to surround the military and equipment with them. Under the guise of civilians, they are trying to test the pontoons and crossings that they equip with local residents," she explained.
Read also: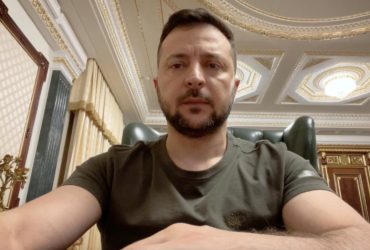 Recall On the night of July 27, the Ukrainian army launched pinpoint strikes on the Antonovsky bridge, located near Kherson captured by the invaders. The bridge was damaged and the enemy lost transport and logistical routes.
Later it became known that enemies simply cover the damaged sections of the bridge with slabs.
You may also be interested in the news: