News
Russian invasion of Ukraine – Members of the YES Supervisory Board arrived in Ukraine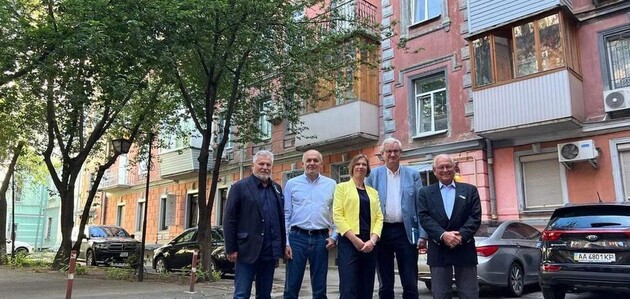 On June 22, 2022, members of the supervisory board of the Yalta European Strategy (YES) visited Ukraine to show solidarity with Ukrainians during the war and discuss how to support Ukraine and consider practical ways of helping, including on Ukraine's path to the EU, reports "Censor.NO".
They also discussed how YES and the upcoming 17th Annual Meeting of YES can help keep Ukraine on the international agenda.
The Supervisory Board was represented by: Aleksander Kwasniewski, President of Poland (1995-2005), Chairman of the YES Supervisory Board; Carl Bildt, Minister for Foreign Affairs of Sweden (2006-2014), Prime Minister of Sweden (1991-1994); Wolfgang Ischinger, Ambassador, Ex-Chairman of the Munich Security Conference, Senior Professor at the Hertie School of Management; Kersti Kaljulaid, President of the Republic of Estonia (2016-2021), global advocate for the UN strategy "Every woman, every child"; and Victor Pinchuk, founder and member of the Supervisory Board of YES and founder of the Victor Pinchuk Foundation and the EastOne Group.
On the day of the visit, which fell on the day of the 81st anniversary of the bombing of Kyiv by fascist Germany, the YES Supervisory Board visited the suburbs of Kyiv, destroyed by the rashists: Gostomel, Bucha and Borodyanka. The YES Supervisory Board also held meetings with Foreign Minister Dmitry Kuleba, Defense Minister Alexei Reznikov, First Vice Prime Minister and Economy Minister Yulia Sviridenko, ambassadors, members of parliament, experts and journalists.
"This is the house in Kyiv on Vladimirskaya, from which my grandfather on this day – June 22 – exactly 81 years ago, went to war against Nazi Germany.
And this is the Gostomel airport, which our hero warriors defended on the first day of our War of Independence.
Read also: Gostomel proposes to build an international passenger airport: what Mriya might look like
"Today, on the anniversary of the first blow of the fascists on Ukraine, the Yalta European Strategy (YES) Supervisory Board and I visited the place where the first blow of the rashists fell. This is symbolic: We won then – we will win now!", – stressed Viktor Pinchuk.
The Yalta European Strategy (YES) is the leading platform where the European future of Ukraine is discussed in a global context. YES promotes the development of new ideas, connects Ukraine with international partners and supports forces for change in Ukraine, develops networks of those who support the new Ukraine around the world.