News
Russian Alfa Group lost its controlling stake in Borjomi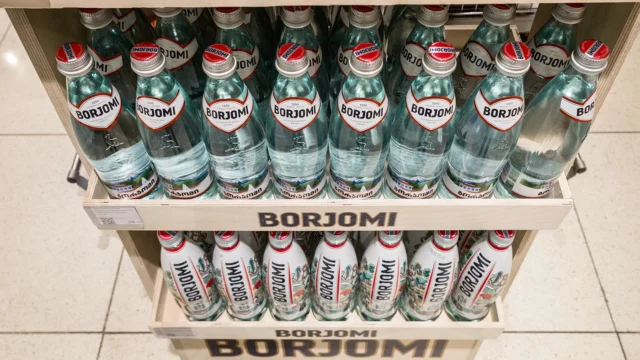 The shareholders of IDS Borjomi International, the producer of Borjomi mineral water, have concluded a deal on the transfer of a part of the company to the Georgian government free of charge, writes Frank Media. It happened in the middle of June should from the materials of the representative of the bondholders of the enterprise. According to the details of the transaction, Mikhail Fridman's Alfa Group transferred to the Georgian government a 7.73% stake in the holding company IDS Borjom – Rissa Investments Limited.
As a result, the share of the Russian consortium in the mineral water producer decreased to 49.99%, that is, below the level of the controlling stake. More than half (55.8%) of Borjomi shares belonged to Alfa Group for nine years, since 2013.
"The change in the structure of shareholders contributed to the removal of restrictions and the restoration of the company's operating activities and the operation of factories as usual, bank accounts in Georgia were unblocked," the bondholders' representative said in a statement.
No changes are planned in the composition of the current management and operations after the change in the shareholder structure.
How anti-Russian sanctions affected the work of the plant
In February 2022, immediately after the start of Russia's military special operation in Ukraine, Western countries imposed sanctions that affected the founder of Alfa Group, Mikhail Fridman. After that, with the supply of Borjomi to European markets started difficulties. The situation was aggravated by limited access to bank accounts – the company lost the opportunity to receive foreign exchange earnings and pay creditors. At the end of April, the mineral water plant had to stop production.
On May 31, Borjomi's accounts were frozen, production stopped, and 80% of exports became impossible. The situation escalated to the limit: the protesting workers of the enterprise promised to organize rallies in Tbilisi. After that, the manufacturer offered to transfer part of the shares to the Georgian government so that the Alfa Group stake would cease to be a controlling one.