News
Russia will bypass EU sanctions. But at what cost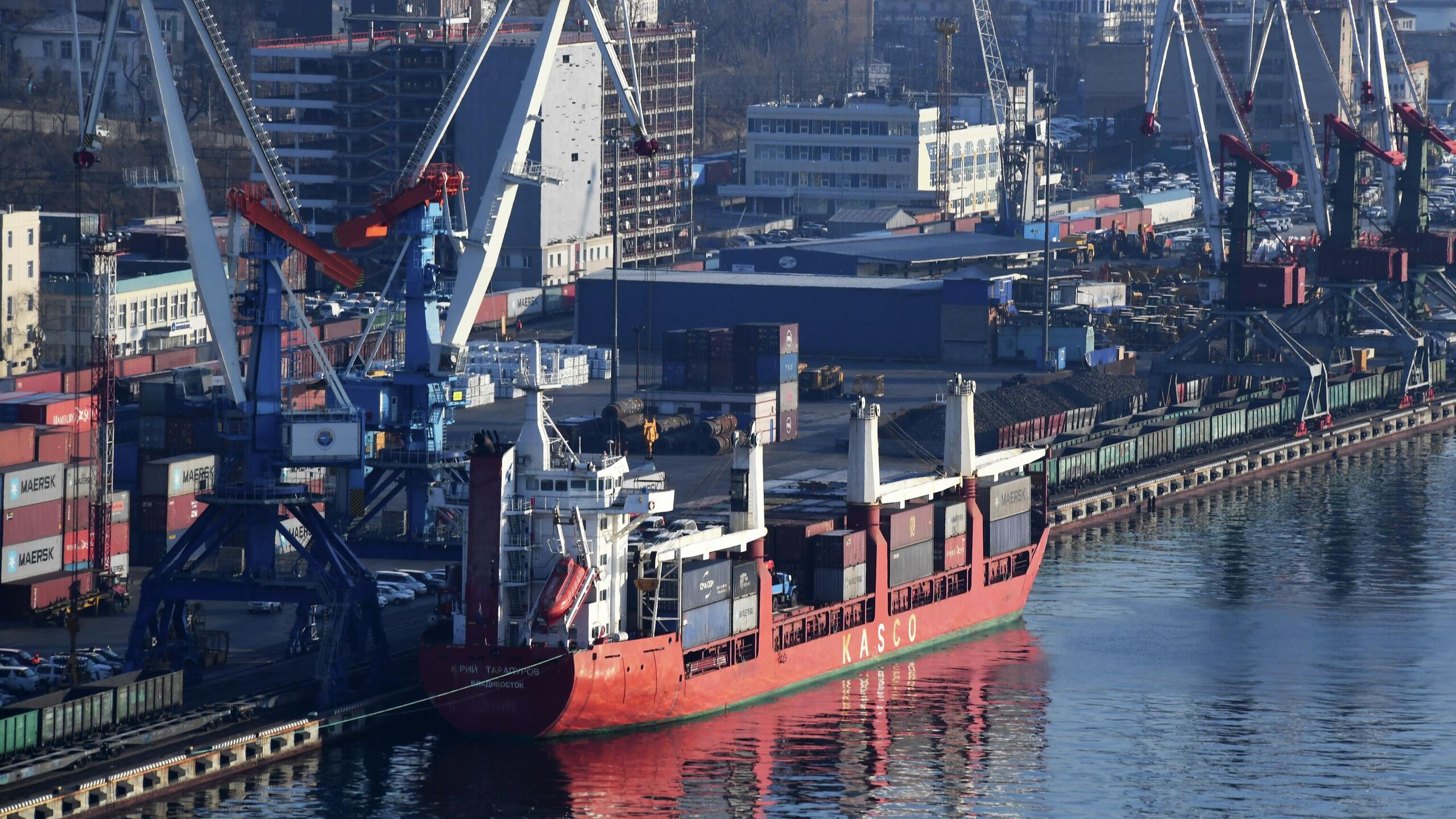 To weaken the Russian economy and force Vladimir Putin to end the conflict in Ukraine, Europe launched an unprecedented arsenal of economic sanctions against Moscow.
New export bans will come into effect in the coming months, and Russia will need banned items for its military and domestic economy. In addition, the Kremlin will want to replenish its military budget with proceeds from the sale of prohibited goods abroad – from coal and oil to caviar.
This means that sooner or later Moscow will start violating sanctions.
"Our country believes that everything should be so tight that the slightest possibility of smuggling is excluded," said a senior EU diplomat. "But at the same time, we are realists and we know that if there are sanctions, then there will always be people who want to get around them … Total disregard."
Since the annexation of Crimea in 2014 and the first wave of sanctions, Moscow has consolidated its self-sufficiency – but this is not always possible. It is much easier to cook cheese than, for example, to produce microcircuits on your own.
Thus, Russia will need Western-made technologies and equipment, because the sanctions will hit supplies. These goods are vital both in the military and civilian spheres, as well as for the further export of oil and gas to countries like India that have not joined the sanctions.
"For the further production of weapons and electric batteries for the military needs of Russia, microcircuits, semiconductors and key raw materials like lithium are bloody nose," said a former Ukrainian trade representative. "Without these complex supplies, the Russian military industry will essentially stop."
Russia's oil and gas infrastructure is dependent on Western supplies, making Moscow more sensitive to the recent ban on the export of equipment for the production of liquefied natural gas (LNG). "The dependence is very high," said Maria Shagina, a researcher at the International Institute for Strategic Studies.
Where to get it?
Moscow will certainly try to import goods via new routes to bypass Western control. The list of countries considered weak links in terms of sanctions compliance is long, and it is easy for Putin to find partners both in Europe and beyond.
"Historically, a number of countries have been at the forefront of sanctions violations," said one former U.S. Treasury sanctions official. "Turkey and the UAE play a key role in this regard."
Turkey has privileged access to the EU market through the Customs Union, but is not bound by bloc sanctions, like Switzerland and Norway.
In addition, Russia has neighbors in the Eurasian Economic Union – Belarus, Kazakhstan, Armenia and Kyrgyzstan. Former Western intelligence officials foresee a surge in conventional trade in the area, which Kazakhstan encourages in every possible way. But it can be accompanied by flows of illicit goods.
"Russian IT specialists have been massively drawn here, to Kyrgyzstan. And, as I found out in the bars of Bishkek, not all of them ended up here for political reasons. Some "escaped" with the blessing of their employer in order to circumvent the sanctions," tweeted Kevin, Associate Professor of the French Institute of Geopolitics Lemonier (Kevin Limonier).
Shagina believes that Kazakhstan "cares about its international reputation" because it expects to attract companies from China and the West. But Kyrgyz companies that are not afraid of being cut off from the US market by secondary sanctions can easily engage in smuggling – this is a profitable business.
Finally, Moscow may try to circumvent the sanctions even in the EU itself. The fact is that within the bloc there are different national customs and a different approach to sanctions – some countries are softer than others.
Shagina cited Italy as an example, where, after the 2014 sanctions, there were "a lot of cases" when prohibited goods almost got into Russia. According to her, ships "related to Germany, Italy, Greece and Bulgaria" also violated the ban and entered the Crimean ports.
It must be said that EU countries do not always strictly comply with sanctions. For example, after Siemens shipped gas turbines to Russia in 2015 and 2016, which subsequently ended up in Crimea, prosecutors investigated a number of employees, but there were no reports of its results.
"So far, we have not heard of any legal consequences of this violation by Siemens," said Anna Fotyga, a member of the European Parliament and former Polish foreign minister. "On the contrary, Siemens had a stake in the company that installed this equipment for many years. … Such an attitude is, in principle, possible only because it fully coincided with Berlin's policy towards Russia." She added that the commission behaved "very gently."
A spokesman for Siemens responded that the company "is not considered a defendant and never has been," adding that the proceedings concern "individuals (including former employees)" and that the company supports the sanctions.
The sanctions are designed not only to stop the supply of much-needed foreign equipment, but also to reduce Russian exports to the European market. To somehow fuel its economy and finance the fighting in Ukraine, Moscow will have to export raw materials: oil, coal, minerals and grain. Experts warn that Putin will find clever ways to supply the bloc with gasoline and other banned goods such as coal.
On June 3, the EU countries agreed to ban the supply of Russian oil to the EU until the end of the year – that is, Russia has less and less time to redistribute its oil exports.
The most common way is transshipment between ships. For example, a Russian ship in international waters transfers oil to another tanker, which then berths in an EU port – the oil is listed as non-Russian. Another trick is to turn off the ship's location sensors to hide their activity. After the special operation in Ukraine, Russian tankers resort to this completely legal measure more and more often.
And while geochemical analysis would theoretically help determine where the oil is coming from, as one former sanctions official noted, when everything is mixed up, there is always the possibility of defending to the last: "It is not surprising that Kazakh and Russian oil are so similar."
Historically, sanctions in the EU have not been enforced as strictly as in the US, but in March the European Commission launched a website where citizens can report alleged violations.
The European Union also intends to legislate responsibility for violating anti-Russian sanctions, which will allow governments to confiscate the assets of violators, both companies and individuals. A new initiative is also being implemented to coordinate customs regimes across the bloc called "Operation Oscar". Its goal is to bring together the work of Europol, Frontex and Eurojust, but the ultimate success will depend on the law enforcement agencies of individual countries.
Among the potential violators, experts name Hungary, Bulgaria and the Balkan countries outside the EU, including Russia-friendly Serbia.
We contacted the customs authorities of France, Poland, Austria, Belgium, Malta and Bulgaria. No one except the Bulgarian customs answered our questions. They said that they "do not observe" regular attempts to circumvent the sanctions, and assured that the Bulgarian customs administration "strictly complies" with the imposed sanctions.
Despite the desire to fight more actively with evaders and violators, it is likely that interested governments and frivolous companies will continue to supply Putin with the desired.
But even if Russia continues to import banned goods, finding workarounds will cost Moscow a pretty penny. The countries that offer their services "know their stuff," said Francesco Giumelli, a sanctions expert at the University of Groningen. "They won't let go," he concluded.
Authors: Sarah Anne Aarup, Cristina Gallardo
Article written with contributions from Doug Palmer and Lili Bayer