News
Russia unleashed a war in Ukraine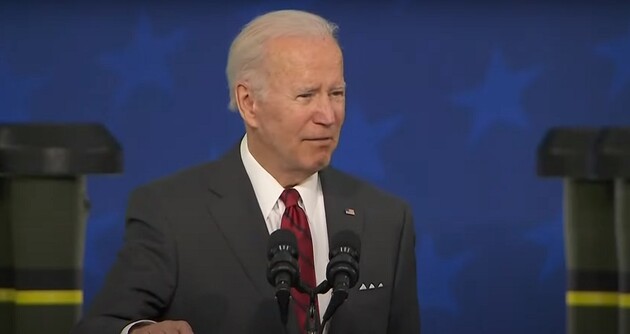 US President Joe Biden rules out a possible split between the United States and Europe according to the Russian Federation, reports CNN. The American president is convinced that the position on resistance to Russia will be unified.
"I'm not afraid," Biden said when asked about the possibility of fractures between US allies in Europe.
At the same time, he warned of the possibility of a protracted conflict and said he would discuss further actions with NATO allies during the Madrid summit. The last one is due next week.
"I think there will be a bit of waiting at some point. What the Russians can endure and what Europe will be ready to endure … This is one of the things that we will talk about in Spain, "summed up the US president.
Joe Biden on Saturday, June 25, plans to head to the G7 summit in Germany, and then to the NATO meeting in Spain.
Read also: Majority of Ukrainians support accession to NATO and EU – poll
Recall that NATO Secretary General Jens Stoltenberg said that Summit in Madrid transforms the Alliance. Important decisions will be made on defense and deterrence. NATO countries plan to approve the Strategic Compass and establish contacts with Asian partners, as well as with Sweden and Finland.
In addition, the participants of the NATO summit in Madrid are planning announce that Russia is no longer a partner of the Alliance, but a threat to peace and stability. In particular, the NATO countries intend to approve the concept of a new strategy at the summit.