News
Russia may build a base on the border with Ukraine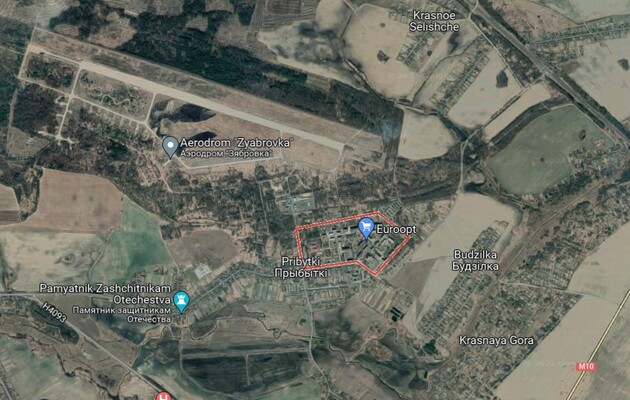 The Lukashenka regime can give Russia weapons and equipment of the Belarusian army. It can be moved to the Donetsk or Kherson direction to reinforce Russian troops, said Oleksiy Gromov, deputy head of the Main Operational Directorate of the General Staff of the Armed Forces of Ukraine.
"According to the available data, maintenance and removal of this equipment from storage are being carried out under the reason of conducting classes, trainings, assembly events at the bases for storing weapons and military equipment. Taking into account the large losses of the aggressor in weapons and military equipment, as well as somewhat better condition and conditions storage of this equipment in the warehouses of the Armed Forces of Belarus, it is not excluded that our neighbor will provide the specified weapons and military equipment for the Russian aggressor, and this equipment can later be moved to the Donetsk or Kherson direction of hostilities to strengthen enemy groups," Gromov said on briefing at the media center "Ukraine" in Kyiv on Thursday, reports "Interfax-Ukraine".
He added that special units of the Russian security forces, as well as private military campaigns, are in Belarus. It is possible that they they are preparing sabotage and reconnaissance groups.
The Ukrainian military discovered that at the former Zyabrovka airfield in the Gomel region, Belarusian troops are actively building military infrastructure. The Ministry of Defense of Ukraine does not exclude that "in the future, within the framework of the existence of the so-called union state, Belarus will provide this territory for the deployment of another military base of the aggressor near our state border," Gromov said.
From Belarus, there remains the threat of rocket attacks, and the transfer of Russian DRGs to the territory of Ukraine for sabotage on the logistics routes for supplying Ukrainian troops.
"To a large-scale offensive on a large area of ​​​​our territory at the moment absent from the side of the Republic of Belarus a sufficient number of forces and means of the enemy," Gromov said.
Read also: Belarus unlikely to join war in Ukraine: Lukashenka fears internal unrest – ISW
Earlier it was reported that Belarus continues to hold events to demonstrate its presence near the Ukrainian border. and therefore places wooden tanks there.