News
Rudkovskaya and Prigozhin spoke about the death of Shatunov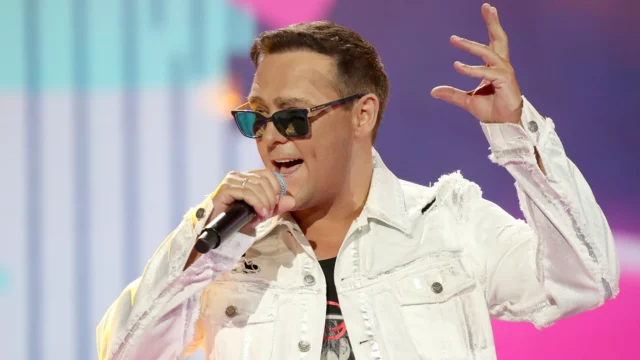 The news of the death of the ex-soloist of Tender May, Yuri Shatunov, was a real shock, producers Iosif Prigozhin and Yana Rudkovskaya told RTVI. Their colleague, producer of the Na-Na group, Bari Alibasov, told RTVI that he expresses condolences to the musician's family.
Producer of the singer Valeria Iosif Prigozhin
It's just a shock. Young, iconic, in demand. 34 years of popularity, touring life. At the same time, he led a quiet, calm life – he was not exposed anywhere, he did not conflict, there were no scandalous stories. But he was a boy from an orphanage who managed to achieve incredible popularity during the Gorbachev period of perestroika.
It would seem that everything is good that could happen. I don't know, maybe he didn't take care of his health. The last time I spoke to him was a long time ago. In any case, condolences to his family, friends, and fans of his talent.
Producer of singer Dima Bilan Yana Rudkovskaya
This is a shock, because we were friends, and Dima was very friendly with him. Last year, Yura came to the New Wave at our invitation and asked permission to sing about white roses at a concert.
He was an insanely sincere, kind person, as if from the last century, incredibly responsive. He never said "no" no matter what we offered him. He always answered: "It is an honor for me, with great pleasure, I respect you and Dima very much."
I just talked to Dima, it's very hard for him now. Yura always treated him with incredible respect. And we treated him the same way. This summer has been really hard. Yesterday [умер] Pierre Narcisse, today Yura. He is a legend, he collected huge halls, even went abroad for some time. But at the same time, Yura remained a Russian soul, because he loved Russia very much, he wanted to return and live in Russia. We will, of course, miss him greatly. And not only to us, but to everyone who loves and appreciates him.
The producer of "Tender May" Andrey Razin, who in recent years has been in conflict with Shatunov over the rights to the songs of "Tender May", wrote on social networks that he had a "multifaceted relationship" with the singer.
"And kind, and, at times, difficult. We were even cousins. It is these relationships that are called "life." Unfortunately, his short but bright life was cut short at a new stage in his career. I express my most sincere condolences to Yura's family and friends. The kingdom of heaven to him!", — wrote Razin.
Yuriy Shatunov died on the night of June 23rd. The representative of the artist Arkady Kudryashov told RTVI that the singer's heart stopped at night when he was still in the ambulance. According to preliminary data, the performer died on the way to the Domodedovo hospital.

Telegram channel Mash toldthat Shatunov had a myocardial infarction, no traces of alcohol or drugs were found in his blood. The authors of the channel claim that the singer called an ambulance yesterday around the late evening of June 22 – he complained of heart problems, after which he was diagnosed with acute transmural myocardial infarction. Mash also writes that on this day Shatunov was resting with friends and he became ill, after which he was taken to the hospital, where he died.