News
Robot Spot Boston Dynamics will help in demining the territory of Ukraine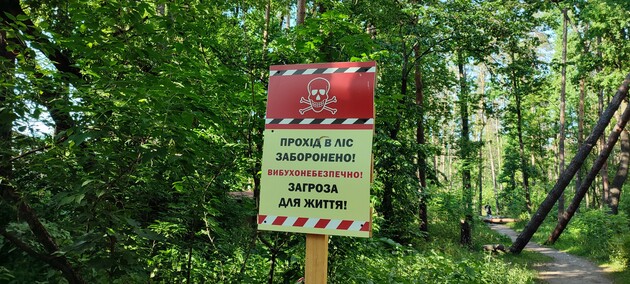 The US Army has agreed to donate one of two four-legged Spot robots developed by Boston Dynamics to an American non-profit organization that helps clear mines in Ukraine. temporarily occupied by the Russian military. This publication reports foreign policy with reference to sources familiar with the solution.
The robot will be used by HALO Trust, a non-profit organization that has signed several contracts for mine clearance in our country. According to the organization's executive director Chris Whatley, Spot will deal with the elimination of mortar shells and cluster munitions in settlements near Kyiv, which were occupied by Russian troops.
Read also: The Ministry of Defense of Ukraine called the main goal of Russia in the war at this stage
During test forays last year, the robot successfully dealt with small unstable objects similar to those found throughout Ukraine. Whatley hopes this will help Spot deal with the cluster munitions that Russia uses throughout our country.
If a special hand is placed in place of the robot's head, it will be able to carry ammunition from the place of their discovery to a pit with other ammunition. This allows them to be safely detonated away from civilians in batches of 50-100 shells. In total, 10 HALO Trust teams are deployed in Bucha and Brovary.
"Overall, Spot is an effective tool for protecting people from danger, and the robot is often used to inspect potentially hazardous materials from a safe distance," said Nicholas Noel, Boston Dynamics director of marketing and communications. At the same time, the company did not comment on the transfer of the robot for demining Ukraine.
Previously Minister of Internal Affairs Denis Monastyrsky said that it would take up to 10 years to completely clear the territories of Ukraine where hostilities took place or are taking place. Since the beginning of the Russian invasion of Ukraine, the pyrotechnics of the State Emergency Service have managed to clear 30,000 square kilometers. Specialists neutralized 130,000 munitions, including about 2,000 bombs.