News
Reuters learned about the EU discussion of sanctions against Russian gold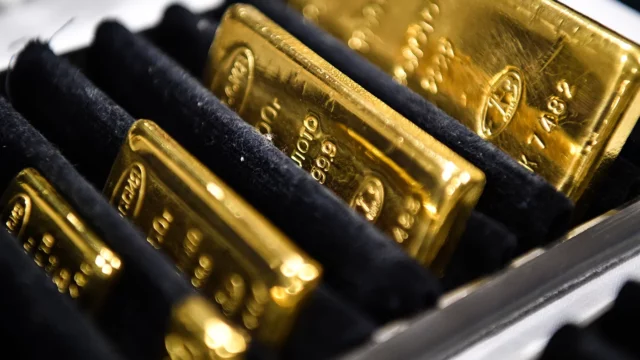 The European Union continues to identify sectors against which sanctions can be imposed, and is considering the option of introducing restrictive measures against Russian gold, informs Reuters 21 June.
According to the publication, at the summit, scheduled for June 23-24, EU leaders will adopt a final statement, which will say that "work on [антироссийскими] sanctions, including to strengthen their implementation and prevent circumvention, will continue." This text, writes Reuters, was the result of a compromise between the Scandinavian and Eastern European countries, which insisted on a clear indication of the seventh package of sanctions, and countries such as Germany and Belgium, which want to focus on applying existing measures, rather than immediately adding new ones. In the previous version of the statement, there was no mention of "further work on sanctions", and this change was a victory for the "hawks", the newspaper notes.
While no new package of sanctions is currently in the pipeline, the EU continues to identify sectors that can be targeted, Reuters sources told Reuters. One possible next target, the interlocutors say, could be gold. A person familiar with the work on the sanctions confirmed to Reuters that the European Commission is considering adding gold to the sanctions list for the next round, although it is not clear whether this will be a ban on exports to Russia, imports from Russia, or both.
Denmark made a proposal to impose sanctions against Russian gold at a closed meeting of EU ambassadors last week, a spokesman for the ambassador to the EU told Reuters. Gold, the publication emphasizes, is the most important asset of the Russian Central Bank, which, due to sanctions, has lost access to reserves abroad.
The EU has already adopted six packages of sanctions against Russia and Belarus since the start of a military special operation in Ukraine in February. Some sectors of the economy, including gas, remain virtually untouched as EU governments avoid measures that could cause more damage to their own economies.
Earlier it became known that the authorities are going classify the size of Russia's gold and foreign exchange reserves, as part of the anti-sanction bill of the Ministry of Economic Development. The bill was developed "in order to reduce the negative consequences of unfriendly actions of foreign states and international organizations."