News
Renaming streets in Kyiv – KSCA published the results of voting, document
June 21, 2022, 12:33

print

The final decision will be made by the deputy corps of the city council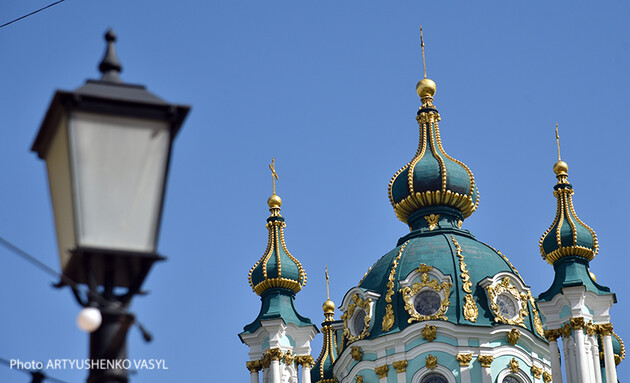 © Vasily Artyushenko, ZN.UA

In the application "Kyiv Digital" yesterday Voting for new names of streets and infrastructure in Kyiv has endedwhich will be changed as part of the de-Russification policy. Press service KSCA shared the results of the voting, during which they collected a total of 6.5 million votes.
296 objects selected by the expert commission took part in the voting. The results will be submitted to the same commission for consideration. Subsequently, on the basis of expert findings, the deputy corps of the Kyiv City Council will decide on the renaming of city facilities.
How will street names be changed in Kyiv now?
Zholudeva street – to Alexander Makhov street
Belomorskaya street – to Ekaterina Gandzyuk street
Volgogradskaya street – to Roman Ratushny street
Leo Tolstoy street – to the street of Ukrainian Heroes
Dostoevsky street – to Andy Wargol street
Turgenev street – to Mikhail Osadchiy street or to Engineer Fuchs
Mikhail Bulgakov street – to Peter Gulak-Artemovsky street
Pushkinskaya street – to Evgenia Chikalenko street
Moskovskaya street – on the street of Princes Ostrozhsky
Tulskaya street – to the street Heroes of the UPA
Akademika Tupolev street – to Aviation
Vatutina street – to Territorial defense street
Yuri Gagarin Avenue – to Leonid Kadenyuk Avenue
street of Heroes of Sevastopol – on Academician Shalimov
Read also: "What did Pushkin do to you?": Telegram bot explains why Ukrainian streets should be renamed
More details about the issue of renaming the streets of the capital on the pages ZN.UA understood Alexander Sergienko in the article "Renaming the streets of Kyiv. Do not follow the path of oblivion."
Prepared by: Victoria Khmilevskaya
Stay up to date with the latest events! Subscribe to our channel at Telegram
Noticed an error?
Please select it with the mouse and press Ctrl+Enter or Submit a bug