News
Rejection of Russian literature in Ukrainian schools
Russia launched a full-scale invasion on 24 February. However, she had been preparing for it for many years before. Remember the enslavement of the Ukrainian people for centuries, and the artificial creation of a famine that caused Ukrainian genocide. The Ukrainian language and literature were also wiped off the face of the earth for centuries. Ukrainian literature was treated as something rural, inferior. At the same time, the Russians extolled "great Russian literature."
Why is Russian literature toxic? Because it sings of imperialism and intolerance towards other nations. The highest value of Russian literature is war, and with it the conquest of foreign lands. In general, the war for Russia is something sacred. The chanting of the Red Terror, the worship of the "grandfathers" who fought, the attitude to the communist monuments of the Second World War as a shrine.
Read also: Leo Tolstoy – into the far corner: do Ukrainians need Russian literature?
I'll tell you the story of Oksana, who went to school in the 1990s and couldn't understand why Raskolnikov killed an old woman in Crime and Punishment and why he even had these existential questions.
She could not understand what this work was about and why to study it. Despite the fact that I tried to write literary criticism and participated in various competitions in foreign literature. She could understand Kafka's Metamorphosis, but not Dostoyevsky.
Recently, while studying an article by Oksana Zabuzhko "From the lessons of a big bluff: why 40 million Ukrainians were thrown to scold a "serial killer" and the work of Kundera, she finally understood. In her society, in Ukraine, the question is not raised at all: to be a killer or a victim. Having reached adulthood and becoming a mother, she understood this choice. Between the role of "victim" and "killer", people choose the killer, because it is inherent in a person to give preference to an active and simpler role. For Russian society, and Dostoevsky in particular, being a murderer is acceptable. This once again confirms the different dimensions in which Russians and Ukrainians live.
Oksana thought that at 16 it was too early for her to study Dostoevsky's Crime and Punishment or Tolstoy's War and Peace. But with age, she realized that these questions no longer hurt her. She understood Joyce, Whitman, Kafka, and even Marquez, but she didn't understand Dostoevsky any further.
Now one should stay away from the "Russian world", which, according to Dostoevsky, wants to be a murderer. This is the way of thinking of most Russians. Why 86% of them want to kill Ukrainians? We don't have to accept it or be tolerant in any way. After all, we are free people who live a free life, but if necessary, stand up for it.
The Russian occupiers, together with their "Russian world", took away our children's home, father, and favorite toys. How now to explain to these children at school why it is necessary to study the literature of this very "world" that is brought to us by fire and sword?
The Foreign Literature Program studies Russian authors every year, to a greater or lesser extent. For example, out of seven classical poets of the first half of the 20th century, four are Russians. And it cannot be said that their works are more talented than Polish or Czech ones. However, they traditionally do not disappear from school curricula.
Do you know how many Russian authors are included in the school curriculum on foreign literature? Twenty-one … And yes, some of them are optional – you can read, but you can not read. But there is a choice. And how many Ukrainian works do Russian schoolchildren study at the lessons of "abroad"? That's right, none.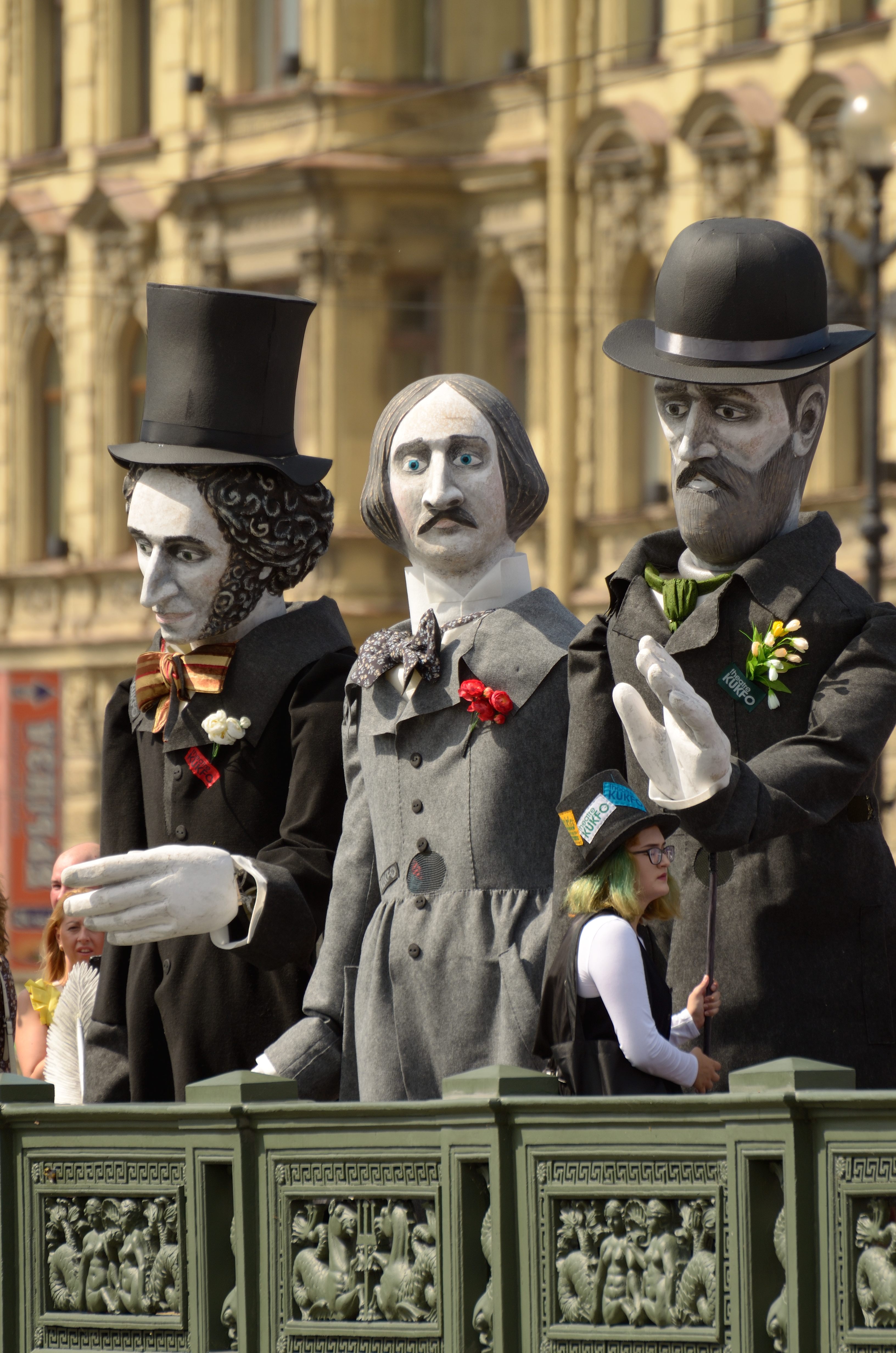 Our schoolchildren study Pushkin in the 5th, 7th, and 9th grade. Not a single author has been given as much attention in the course "Foreign Literature" as Alexander Sergeevich. At the same time, Pushkin did not make such an outstanding contribution to world literature. Literary critics say that he is one of the imitators of the truly outstanding poet of his time, George Byron.
What are the analogues of Russian literature? In the 5th grade, instead of Pushkin's "The Tale of the Dead Princess and the Seven Bogatyrs", you can study the fairy tales of Charles Perrault. In the 6th – the works of Jean de La Fontaine instead of Krylov's fables. And modernism can be seen through the prism of "The Plague" by Camus instead of "The Master and Margarita" by Bulgakov.
Today, many teachers already use the right to academic freedom in the formation of curricula in the subject. That is, they simply do not give the lessons of the works of Russian authors. But not all teachers are so conscious. Also, some works are mandatory, not optional.
Together with a team of teachers and methodologists, we have already developed proposals for changing the school curriculum and sent them to the Ministry of Education and Science. I was also in the working group that approved the decision: to remove all Russian and Belarusian authors from the program of the course "Foreign Literature". Now we are waiting for the final decision from the Ministry of Education and Science of Ukraine.
Why do we not need Russian authors in the Ukrainian program? Firstlyany Russian in Ukraine is dangerous for us. Secondly, Russian literature is not as talented as the Russians describe it. You can study Byron, not Pushkin, improve your erudition and be in the global context. Without any loss of knowledge.
Thirdly, we ask ourselves: why study literature that teaches to kill? Such literature is worldview-forming and extremely toxic to anyone. And even more so for future generations.
We must forget what has been planted in large quantities for years. It won't be easy, but we can do it. For our country, our children, our future!