News
Real help for Ukrainian refugees in this country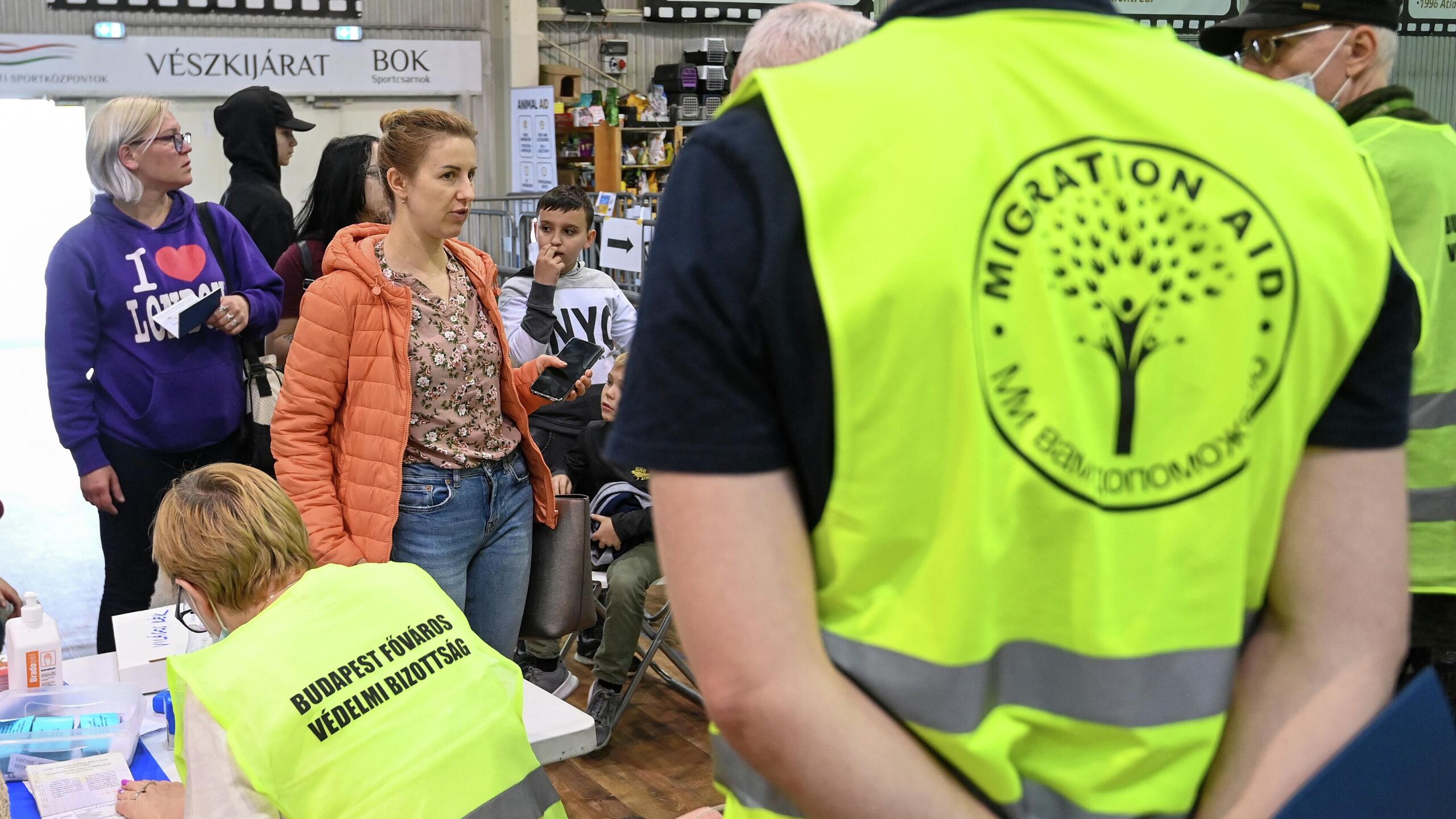 When you walk around Budapest, one of the closest European capitals to the Ukrainian conflict, you immediately notice that Ukrainian flags are not hung everywhere. But this is not because people are accustomed to the idea of ​​​​conflict, it's just that from the very beginning they didn't particularly decorate the windows with blue and yellow flowers. Hungarians do not use the Ukrainian flag as a fashionable symbol to show their benefactor. Nevertheless, the current migration crisis has united representatives of Hungarian civil society with different political views. There has not been such unity since the fall of communism in 1989.
After an exhausting week-long trip, Marina, the mother of two junior schoolchildren, arrived in Budapest on the first of March. She traveled through Romania. There, in Kharkov, she left her husband, with whom she had been married for 14 years. She had only two suitcases with winter clothes with her. The woman says that they were not up to toys, photos and food. Residents of Budapest paid for their children's education in a private English school, provided the family with housing and even helped her with work. Single mother Tanya arrived from Kharkov on March 13 with her nine-year-old son. The family hoped to find a safe place, but found not only a shelter: the residents of the area raised money for a new life and offered to stay in a furnished apartment for free. These are stories about how ordinary Hungarians express solidarity and support their neighbors.
Since the beginning of the operation, more than 1.2 million citizens and residents of Ukraine have arrived in Hungary from Ukraine and Romania. Hungary does not have border controls with Slovakia, Austria and Slovenia, so it is difficult to say how many refugees have chosen to move to other European countries, but it seems that many of them have done so. And although by June 13 the Hungarian authorities received only 24,452 requests for temporary asylum, it is estimated that by May 5 there were already about 100-140 thousand Ukrainian refugees in the country. The fighting is taking place mainly in the eastern part of the country, so people have started to go home. According to the European Border and Coast Guard Agency, about 2.5 million Ukrainians have returned home since the start of the operation.
More than 100 days have passed since the beginning of the operation, and the Hungarians, it seems, still continue to help refugees. Despite the economic and financial difficulties that Hungary itself is currently experiencing due to the coronavirus and the conflict, the government has retained additional benefits for them. But this is not the case everywhere. In the region, more and more people began to say that the authorities care more about refugees than about their own citizens. Recently, Bulgaria began to evict Ukrainians from hotels on the seashore, where they were placed after the conflict began. Now people have to move to refugee reception centers. Ukrainians fleeing to Bulgaria began to complain about the complete lack of information. Regarding the eviction from the coastal hotels, Bulgarian Minister of Tourism Hristo Prodanov said: "We took them in and took care of them for three months. Now they have to enter the labor market, find housing, pay rent and live like everyone else."
At the same time, some opposition party leaders in Central and Eastern Europe have begun to stir up anti-immigration sentiment. In traditionally anti-Russian Poland, the far-right Confederation of Freedom and Independence has criticized the government for giving too many benefits to Ukrainian refugees. The Czech far-right Freedom and Direct Democracy Party, in a recent statement, called on the authorities to "end 'tourism for help' of Ukrainian migrants." In Slovakia, popular dissatisfaction with helping Ukrainian refugees is growing, small protests have already broken out in different parts of the country. According to the media group Euractiv, some drivers do not even allow them to ride the bus for free, although there is a government decree to that effect. In Hungary, apart from the initial racial harassment of Ukrainian Gypsies, even the far-right Our Motherland party did not oppose helping Ukrainians who arrived.
Despite the change in attitudes, the countries that hosted the largest number of refugees continue to help them. According to a Eurobarometer poll, 86% of Hungarians fully support or tend to approve of accepting refugees seeking asylum in the EU. This number is lower than in Poland (92%), but significantly higher than in the Czech Republic and Slovakia (77% in both countries).
In general, Ukrainian refugees were helped upon arrival in the EU. All these days they were fed, cared for and supported with kind words. Hungary is no different. A good heart is not bright slogans and show off. In Hungary, they do not wave blue and yellow flags, but they provide unwavering support for their Ukrainian neighbors fleeing the conflict.
Mónika Palotai is a visiting fellow at the Hudson Institute and an expert on EU and international law issues.
Kristóf György Veres is a Research Fellow at the Center for Immigration Studies, specializing in EU and US immigration. Received the Andrássy National Security Grant.