World
Putin prepares Russia for general mobilization through terrorist attacks
Putin is preparing a plan "B".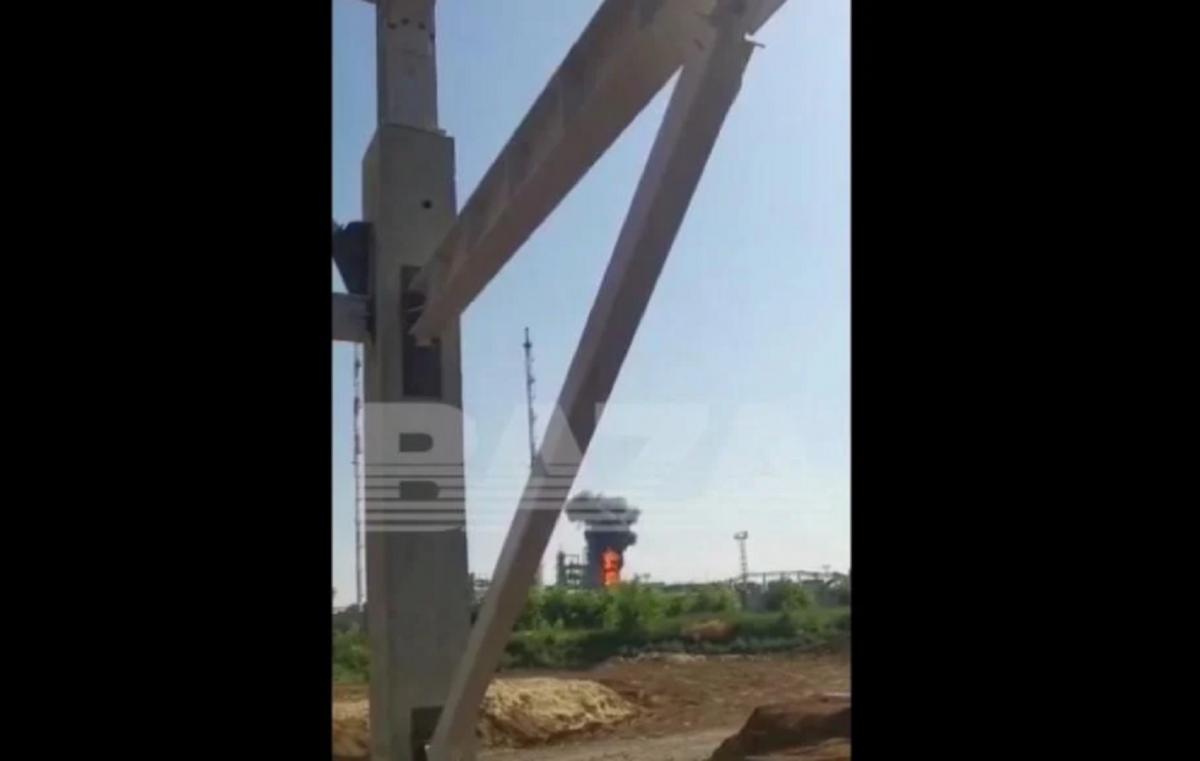 Russian special services engaged in preparing the ground for the option considered by Putin to replenish the missing reserves – general mobilization.
About it live Freedom military expert Oleg Zhdanov said.
"The Russian leadership is preparing, as a fallback option, the introduction (ES – ed.) in the regions bordering Ukraine and the announcement of general mobilization. And they are constantly warming up this option," Zhdanov believes.
He recalled a series of terrorist attacks in Belgorod, Kursk, Bryansk, which, according to the expert, "in principle, did not end with anything, but now the terrorist threat level is "yellow" in the border areas.
"After this attack on the oil refinery (Rostov region – ed.) of an allegedly Ukrainian drone … Although we have the most distant drone – 150 km. And from our positions to (Kamensko-) Shakhtinsk – more than 200 km. The occupied territories of the Russian Federation are saturated with air defense who could see him and shoot him down several times in a row. After this attack on the oil refinery, the terrorist threat level "red" may be declared, which means the introduction of a state of emergency and general mobilization," Zhdanov explained.
Thus, the expert summed up, "Russia's special services are preparing a variant, which is considered by Putin as a solution to problems with the replenishment of personnel in the army."
"They are preparing a plan" B "to form and replenish reserves for further attacks on our state," Zhdanov added.
As UNIAN wrote, on June 22 in the Rostov region of the Russian Federation burning Novoshakhtinsky oil refinery. The refinery was attacked by a drone. Russia blamed Ukrainian forces for the attack.
War in Ukraine: current data
Russia has focused all its efforts on the capture of Donbass. Currently, fierce battles for Severodonetsk continue. Enemy coming soon can capture Lysichanskexperts from ISW warn.
At the same time, in the area of ​​Belogorovka, the invaders refused to force the Seversky Donetsfearing new large losses in equipment and manpower.
June 21 the enemy again attacked the Armed Forces of Ukraine in the Slavic directionand in the Kharkiv region is trying to keep the Ukrainian forces and prevent them from reaching the Russian border.
According to the head of the Center for Military Legal Research Alexander Musienko, Russia's goals is the capture of Severodonetsk, a campaign from the south to Lysichansk and movement from Popasnaya with further control over the Lysichansk-Bakhmut highway.
British Prime Minister Boris Johnson believes that Russia may run out of resources in the battles in the Donbass.
You may also be interested in the news: