News
Prices for houses in the Kyiv region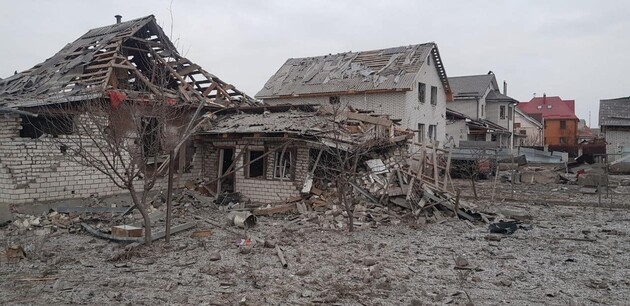 In the Kyiv region, the first houses are being erected instead of ruins. In the Kyiv Regional Military Administration saidWhat are the conditions for obtaining and the cost of housing.
In 65% of the Kyiv region there is destruction due to Russian shelling. According to the plan of the state, first of all, they began to restore what needs major repairs, and 400 million hryvnias were allocated to the Kyiv region for this. Work began in April, and the region plans to build 2,500 new homes by winter.
The first thing they are working on now in these cities and villages is to draw up acts of destruction. For this, special commissions have been created.
A typical three-room dwelling will have an area of ​​90 sq. m. The projected cost is UAH 1.1-1.2 million. This amount does not include furniture and repairs. However, it includes the installation of all necessary plumbing. There will be several more options for houses – for 60 sq. m. and 120 sq.
In total, about UAH 6 billion is required to restore all 5,000 destroyed objects. This applies only to the construction of private houses, without electricity and gas supply, which are mostly there.
"Technical solutions are used that allow us to give results in months. Materials: aerated concrete, rebar, wood. For us, the main thing is time, we need to find such a number of manufacturers that will cover the need for the winter," Kuleba added.
Of the 69 communities in the Kyiv region, 46 have been destroyed, and all of them are of a different nature. About 5,000 private houses were destroyed throughout the region.
Some towns and villages did not have a collision line and suffered from artillery shelling. And, for example, Irpen, in which the collision line passed, suffered much more. In Borodyanka, the central street was completely destroyed. In the village of the Makarov community, more than 70 private houses were destroyed to the ground.
In addition, there are 44 more commercial enterprises in the Kyiv region that will have to be rebuilt from scratch. 100 enterprises were partially destroyed.