News
Pelosi likely to visit Taiwan after all
Speaker of the US House of Representatives Nancy Pelosi is likely to visit Taiwan.
This is reported CNN referring to government officials in Taiwan and the United States.
Pelosi will visit Taiwan as part of his tour of Asia, sources said, despite warnings from Joe Biden administration officials concerned about China's reaction.
A Taiwanese official noted that Pelosi is expected to stay in Taiwan overnight.
However, it is unclear exactly when Pelosi will land in Taipei, the de facto capital of Taiwan.
Read also: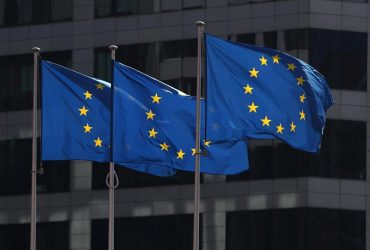 The US official added that Defense Department officials are working around the clock to monitor any movement in the region and develop a plan to keep it safe.
Earlier, the press service of Pelosi published the program of her tour. It notes that the speaker will visit Malaysia, South Korea, Singapore and Japan. There is no talk of a visit to Taiwan.
Pelosi's visit to Taiwan and rising tensions between China and the US: what you need to know
The possible visit of US House Speaker Nancy Pelosi to Taiwan, which Beijing considers part of China, has raised tensions between the world's two biggest superpowers.
As previously reported, Nancy Pelosi has said she intends to visit Taiwan after August 1st. American editions Bloomberg and NBC citing sources, it was reported that on July 29, the tour of the official delegation of the US Congress led by Nancy Pelosi to Asian countries will start. Visits to Japan, South Korea, Malaysia and Singapore are expected. The visit to Taiwan was listed as "preliminary".
Had the visit taken place, Pelosi would have become the first senior US politician to visit Taiwan in 25 years.
There has been some debate about whether Pelosi should visit Taiwan. This is due to growing concern that Beijing may go to war against democratic Taiwan.
Members of Congress from both parties urged Pelosi not to cancel the visit, saying that a refusal due to Chinese protests would be tantamount to giving in to Beijing.
China has stated that will respond with "drastic measures" if Pelosi goes to Taiwan. Zhao Lijian, a Chinese foreign ministry spokesman, repeated that Beijing was "strongly opposed" to a possible visit.
Joe Biden did not support the idea of ​​Pelosi. He said the US Department of Defense is opposed to US officials visiting Taiwan.
"The military doesn't think it's a good idea right now," he told reporters on Wednesday evening.
You may also be interested in the news: