News
Participation of Belarus in the war – The Main Intelligence Directorate assures that Belarus now does not pose a threat to Ukraine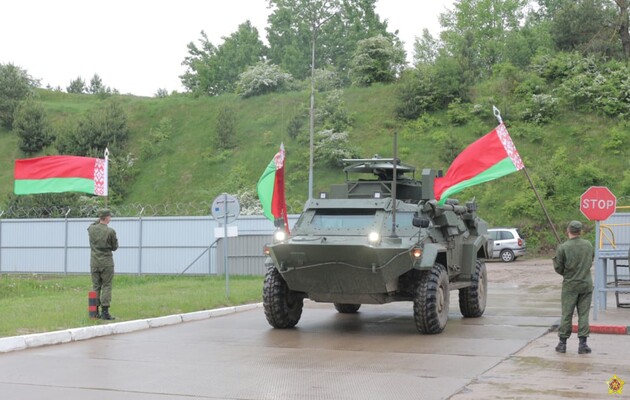 Now there is no threat of invasion of Belarusian troops into the territory of Ukraine, despite the beginning of "mobilization exercises" in the republic and continued efforts to strengthen the border. This was stated by the head of the Main Intelligence Directorate of the Ministry of Defense Kirill Budanov on air. telethon.
"At this stage, there is no threat from the Belarusian side. I can tell you this with absolute certainty. The situation is absolutely under control," the head of the Main Intelligence Directorate emphasized.
Budanov confirmed that now military training and exercises are really taking place on the territory of Belarus, and the border is being strengthened.
"A whole range of certain military actions is taking place now. But they are not aimed at conducting military operations against Ukraine at this stage. If they have such thoughts, we will immediately know about it and together we will take adequate actions," he summed up .
On the air of the telethon, Kirill Budanov also said that Ukraine would release the defenders of the city of Mariupol, evacuated from the Azovstal plant to the territory not controlled by our country, in several stages. A significant part of Ukrainian military personnel may return to their homeland in the near future.
Read also: Up to seven Belarusian battalions are located on the border between Ukraine and Belarus
Earlier it was reported that Belarus continues to hold events to demonstrate its presence near the Ukrainian border. and therefore places wooden tanks there.