News
PACE names Russia responsible for downing of MH17 flight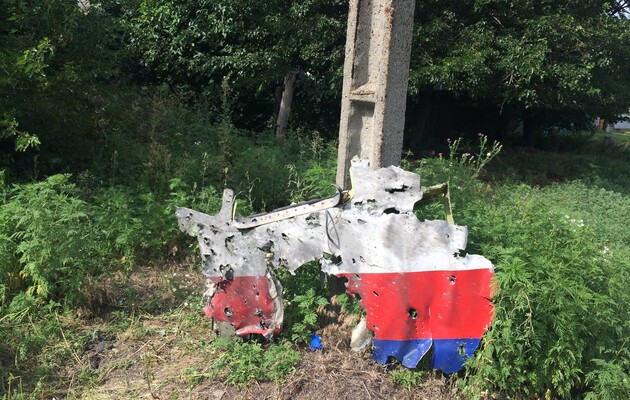 The Parliamentary Assembly of the Council of Europe adopted a resolution on 23 June stating that the downing of Malaysian Boeng-777 flight MH17 in the sky over Donbass in 2014 Russia. About it reported on the PACE website.
PACE believes that the plane was shot down by a missile fired from a Russian-provided Buk air defense missile system and was committed by Russian-backed armed formations. In addition, PACE unanimously approved a resolution stating that it was stunned by the "disinformation" spread by the Russian authorities about the Malaysia Airlines Flight MH17 crash.
"Instead of providing reliable information to the competent investigators of the agency, the Russian authorities are spreading disinformation, including consistent conflicting versions of events designed to sow confusion. As shown by open source intelligence published in many reports, the Russian authorities even went so far as to give out manipulative radar, satellite and other data in order to hide the truth," the PACE website says.
The Assembly refutes the allegations that a Malaysian aircraft allegedly shot down a Ukrainian SU-25 or MiG-29 fighter, or that the Ukrainian military did it from its Buk air defense system and from Ukrainian-controlled territory.
The Assembly called on Russia to cooperate in good faith with the authorities investigating the crash, in particular, to provide proper satellite and radar data on the downed aircraft. Russia was also urged to officially apologize to the relatives of the dead passengers of flight MH17 for the pain and suffering caused by this disinformation. In addition, PACE called on the European Court of Human Rights, if possible, to give priority to the applications of relatives of the victims of the aircraft accident.
Remember June 11th Dutch court finds four Russian servicemen guilty of deliberately shooting down MH17. Attackers are responsible for the deaths of 298 people. The verdict will be announced before the end of 2022. However one of the suspected Russians turned to the Dutch court with a video message in which he asks to be found not guilty.