World
One of the most famous local collaborators was blown up in Kherson – UNIAN
Ukrainian partisans are active in Kherson and the region.
In Kherson undermined the car of one of the most famous local collaborators, a member of "Novaya Rus" and a party member of the banned political force "Party of Sharia" Dmitry Savluchenko.
This is reported by local Kherson publics.
UPDATED. The occupation administration confirmed in a commentary to a propaganda resource RIA News collaborator's death.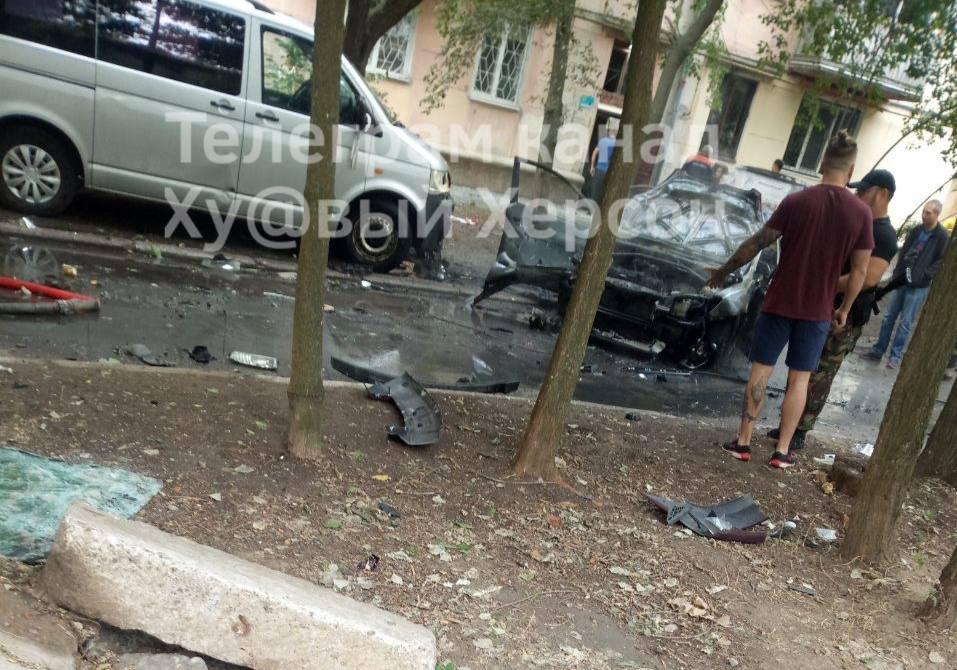 Savluchenko was a member of Medvedchuk's party and for many years was openly engaged in anti-Ukrainian activities in the city, including organizing scandalous "victory runs".
Perhaps it was liquidated by the Ukrainian special services, but the option of criminal showdowns cannot be ruled out, writesin turn, journalist Denis Kazansky.
As UNIAN wrote, it became known earlier about undermining the people's deputy-traitor from the "Servant of the People" Alexei Kovalev in the Kherson region.
June 22 at a directional mine the transport of the appointed Russian troops was blown up "head of the military-civilian administration" of Chernobaevka Yuri Turulev.
As experts from the Institute for the Study of War noted the day before, Ukrainian partisans do not allow the Russian invaders to gain a foothold in the occupied territories.
Ukrainian partisans are actively operating in Kherson and the region, who regularly show the invaders that soon the Armed Forces of Ukraine will be forced to flee or simply destroyed.
You may also be interested in the news: