World
Offensive actions of the Russian army in the Donetsk region were unsuccessful
During the day, 7 people were killed in the controlled part of the Donetsk region, 4 people were injured.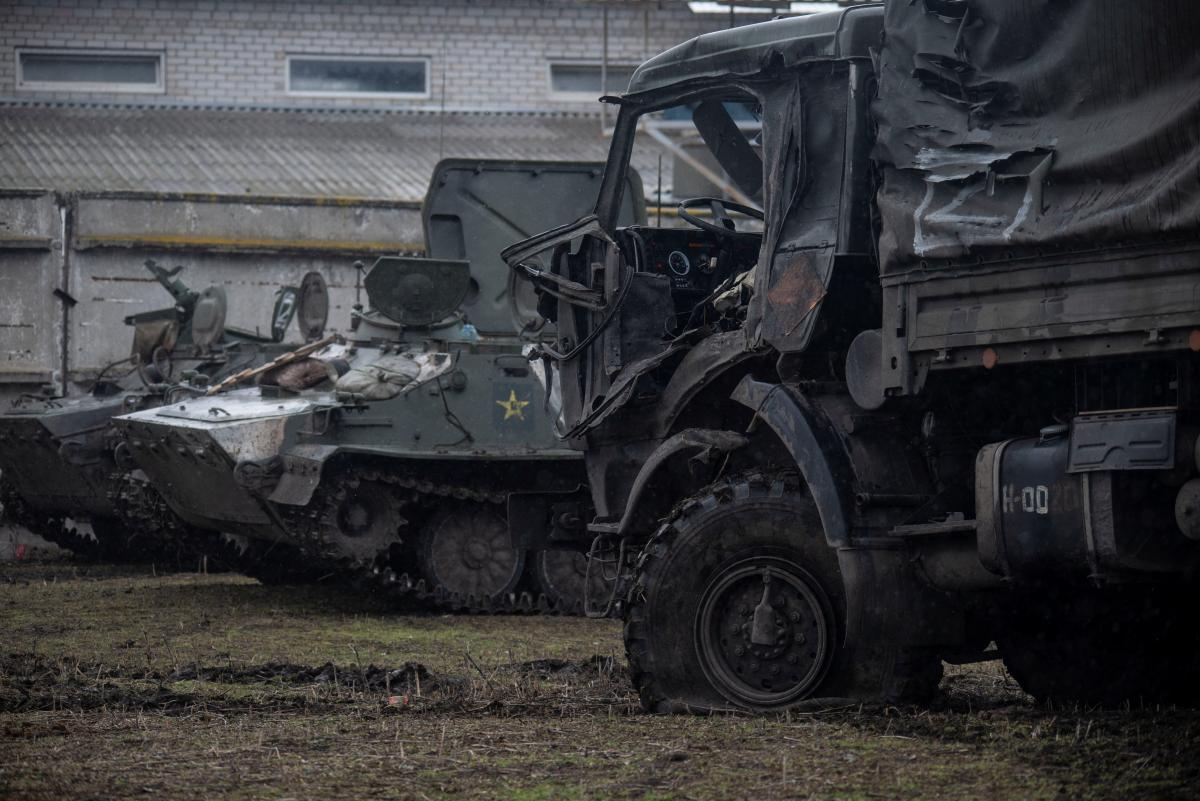 In the Donetsk region, the situation remains difficult, but over the past day enemy was not successful in his offensive actions.
This was stated by the chairman of the Donetsk OVA Pavel Kirilenko in broadcast All-Ukrainian telethon.
"In the Donetsk region, the situation remains difficult, however, over the past day, the enemy once again failed in its offensive operations. The most acute and tense moments are the Bakhmut direction, it depends on how offensive the enemy's actions in the Lugansk region will be and, accordingly , the Limansk direction and from the direction of the city of Svyatogorsk, where the enemy has the main intentions of reaching Slavyansk and Kramatorsk," Kirilenko said.
The chairman of the OVA noted that Marinka, Krasnogorovka and Avdeevka are those settlements that the enemy fires at day and night from all types of weapons, including using ballistic missiles. But at the same time, it cannot advance in order to reach the city of Konstantinovka and have success in the Konstantinovsky, Druzhkovsky direction.
Kirilenko noted that, in particular, there is not a single house in Avdiivka that has not been either completely destroyed or partially damaged.
"There is not a single city that would be safe on the territory of the Donetsk region. 7 people were killed in a day, 4 people were injured – this is in the controlled territory. Unfortunately, I do not remember such a day that there were no dead and wounded among the local population" Kirilenko said.
War in Ukraine: current data
Russia concentrated all efforts on the capture of Severodonetsk and exit to Lisichansk. The enemy is entrenched in previously captured positions in the areas of Loskutovka and Ray-Aleksandrovka.
In the Lugansk region, the occupiers are trying to establish control over Gorny and already occupied Nikolaevka. An attempt by the enemy to advance in the direction of Marinka was severely suppressed by the Armed Forces of Ukraine.
Ukrainian military stopped the offensive of the Russian invaders in the direction of the southern outskirts of Lisichansk, Luhansk region – they inflicted losses on the enemy and forced them to retreat.
Near Kharkov the enemy shells the previously liberated villages is trying to hold the occupied lines in order to prevent the Armed Forces of Ukraine from reaching the border.
According to the Ministry of Defense, the Armed Forces of Ukraine are now carrying out maneuver defense in the Donbass, because the enemy has firepower. Ukrainian defenders are doing everything to prevent encirclement by Russian forces.
You may also be interested in the news: