News
Occupants build fortifications in Mariupol, prepare for UAF counteroffensive – mayor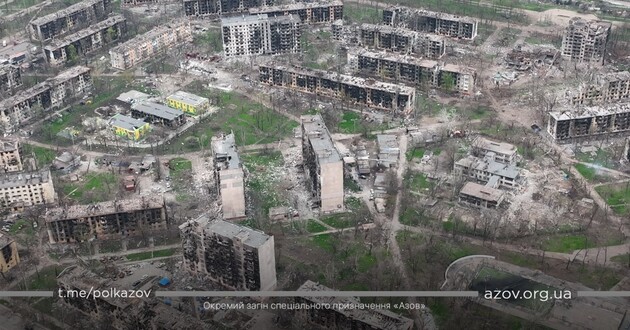 in Mariupol Russian invaders are building fortifications under the guise of residential buildings. According to the mayor of the city Vadim Boychenko, the invaders are preparing for the counteroffensive of the Armed Forces of Ukraine and plan to use Mariupol residents as human shields, informs Mariupol city council.
"Without further disclosure, the occupiers began to build supposedly residential buildings," the mayor notes.
According to him, work is underway in the northwestern part, almost on the border of the city. That is, precisely along the approximate direction of the counteroffensive of the Armed Forces of Ukraine.
"There is information from Mariupol residents that the occupiers immediately dig trenches behind these new structures and place equipment," the mayor added.
Boychenko also said that the occupiers do not let people out of the city, so that later they can hide behind civilians.
Read also: Two occupants blown up on a mine in Mariupol – Andryushchenko
Previously it was reported that Mariupol is on the verge of an epidemiological catastrophe. There are tons of garbage on the streets of the city, and diseases such as cholera and dysentery are spreading among the inhabitants.