News
Not only Panzerhaubitze 2000: Germany showed a complete list of weapons that will provide Ukraine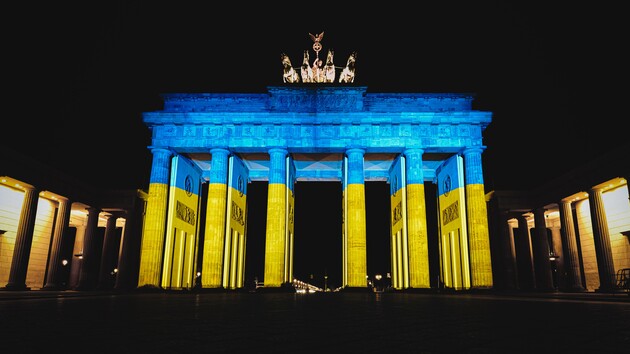 Germany will continue to provide military assistance to Ukraine and will not stop only at already delivered ACS Panzerhaubitze 2000. The German government posted on its website detailed list what has already been provided, and the weapons that the country will transfer to Ukraine as part of military assistance.
Yes, Germany has already transferred such military equipment to Ukraine:
7 self-propelled guns Panzerhaubitze 2000 with spare parts;
3 thousand rounds of Panzerfaust 3 and 900 handles;
14.9 thousand anti-tank mines;
500 Stinger anti-aircraft missiles:
2.7 thousand Strela anti-aircraft missiles
16 million small arms rounds;
50 bunker destroyers (probably referring to M141 Bunker Defeat Munition);
100 MG 3 machine guns with spare parts;
100 thousand hand grenades;
5.3 thousand explosive charges;
100 thousand meters of detonating cord and 100 thousand detonators for it;
350 thousand detonators;
23 thousand helmets;
178 vehicles (trucks, minibuses, SUVs);
100 tents and 12 generators;
explosives disposal materials;
125 telescopes;
1.2 thousand hospital beds and medical equipment, including 60 surgical lamps;
clothing, protective clothing, 10,000 sleeping bags;
600 shooting points;
radio frequency system;
3,000 field telephones and 5,000 field cable rolls;
field hospital (together with Estonia);
353 night vision devices, 165 binoculars and 38 laser rangefinders; 4 electronic devices to protect drones;
360 thousand rations;
Spare parts for MIG-29 fighters;
30 special protected cars.
The Germans also published a list of what has already been funded and is being prepared for transfer. However, they added: "For security reasons, the government refrains from providing further information, in particular on the methods and timing of delivery, until the transfer takes place."
Read also: Germany has hundreds of testimonies about war crimes of Russian occupiers in Ukraine
So, Ukraine will receive from Germany:
IRIS-T SLM air defense system;
54 armed M113 armored personnel carriers (shared with Denmark);
30 GEPARD tanks and 6 thousand anti-aircraft ammunition for them;
80 Toyota pickups and 22 trucks;
3 MARS multiple launch rocket systems with ammunition;
10 thousand artillery ammunition;
53 thousand anti-aircraft ammunition;
5.8 million small arms rounds;
5 thousand helmets;
8 mobile ground radars and thermal imaging devices;
40 reconnaissance drones;
10 combat drones;
10 protected cars;
8 electronic means of protection against drones;
4 mobile, remotely controlled and protected demining devices;
65 refrigerators for medicines;
100,000 first aid kits, etc.
Recall, German Chancellor Olaf Scholz said during his visit to Kyiv on June 16 that German defense industry protocols need to be changed to give Ukraine priority over other clients and received weapons in time to counter the aggression of the Russian Federation.