World
News of the Crimea for today: the Ukrainian military beat on the military facility of the Russian Federation
The Ukrainian military successfully hit the peninsula occupied by the Russian Federation, the President's Office noted.
Ukrainian military they hit one of the military facilities of the Russian invaders in the Crimea occupied by the Russian Federation.
The Armed Forces of Ukraine successfully hit the enemy's military facility and will continue to hit, Aleksey Arestovich, adviser to the head of the Office of President Volodymyr Zelensky, said in an interview with the founder of the publication "Gordon" – Ukrainian journalist Dmitry Gordon.
The interlocutor added that it is necessary to distinguish between the territory of Russia and the lands that the Russian authorities consider to be Russian territory, but it is Ukrainian – "like Crimea."
"… They beat me in Crimea, I can say right away. And they beat me successfully. At one of the military facilities. And we will still beat.
Read also: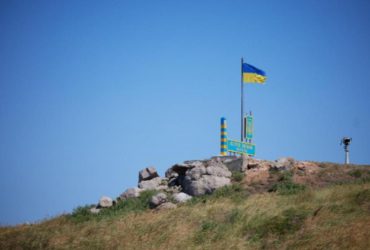 Recall that in 2014 Russia seized the Ukrainian Crimea. Early morning February 24, 2022 Russian troops carried out a full-scale invasion of Ukraine. The enemy first bombed military facilities, and later attacked the housing of civilians.
According to the Ukrainian side, more than 20,000 people died in Mariupol, Donetsk region alone.
APU gave the enemy a fitting rebuff. The General Staff of the Ukrainian Army reported that as of June 22 about 34,230 enemies have already been destroyed on our territory.
You may also be interested in the news: