News
Military assistance to Ukraine from Germany – when howitzers will be delivered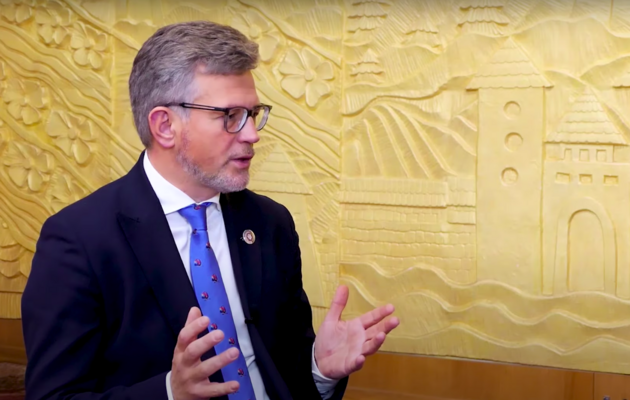 Ambassador of Ukraine to Germany Andriy Melnyk said that around June 22, our country can receive from Germany a batch of Panzerhaubitze 2000 howitzers. He said this during interview HBrecalling that so far the FRG has not provided us with a single piece of heavy weapons, although it promised.
"As of today, on the 105th day of the war of the Russian Federation against Ukraine, not a single, I repeat, not a single piece of heavy equipment – at least artillery, howitzers, infantry fighting vehicles, tanks – not a single one has been delivered to Ukraine" , he noted.
After some time, the Armed Forces of Ukraine may also receive Gepard anti-aircraft installations.
"This is also an old weapon – 30 units: 15 Gepard – by the end of July, another 15 – by the end of August. That is, only 2 decisions out of all those announced by the German government so far, which are under implementation," he added.
Read also: Ambassador Melnik on Merkel's latest interview: "The statements are very regrettable"
The war of Russia against Ukraine undermined the authority and influence of Berlin in Central and Eastern Europe and, very importantly, among the leaders at the European Council table.
German Foreign Minister Annalena Berbock constantly notes the country's readiness to transfer German weapons to Ukraine. But the government has not yet fulfilled all these promises. The gap between declared intentions and reality has become very large.
The seven howitzers promised by Scholz, and 50 Gepard self-propelled anti-aircraft guns the Ukrainian army never received it. Berlin also promised to transfer its own infantry fighting vehicles, but decided not to keep its word and give them to peaceful Greece.