News
Maxim Prodan – Ukrainian boxer was banned from entering the ring with the flag of Ukraine
June 22, 2022, 13:20

print

Maxim Prodan noted that in professional boxing there is a problem with the attitude towards the symbols of Ukraine.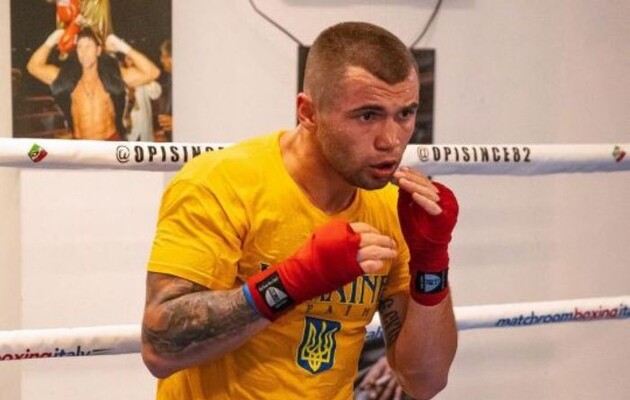 Prodan noted that the Ukrainian flag in Italian boxing was considered a political gesture
© Facts

Ukrainian welterweight boxer Maxim Prodan spoke about how he was banned from showing his support for the country during his fight in Italy.
"This also happens in the professional ring. I wanted to enter the ring with the Ukrainian flag – it's impossible. It's also impossible to the song "Oh, there's a red viburnum in the meadow." They said a lot of politics, but we have sports. I specifically sewed a yellow -blue kit. Here's the story, "Sold is quoted as saying Luckypunch.net.
Maxim Prodan got 19 wins with 2 losses and 1 draw. The 29-year-old boxer was born in the Chernivtsi region, and trains and fights in Italy. The only exception was last year's loss to Florian Marco in London.
Prodan held his last fight on May 13 in Milan and lost to Venezuelan Luis Enrique Romero by technical knockout.
Read also: Wladimir Klitschko officially inducted into the International Boxing Hall of Fame
Previously, it was reported that Usyk and Joshua staged the first "duel of views" before the rematch.
Prepared by: Danil Sles
Stay up to date with the latest events! Subscribe to our channel at Telegram
Noticed an error?
Please select it with the mouse and press Ctrl+Enter or Submit a bug