News
Manufacturers of foreign veterinary drugs warned of the threat of an 85% reduction in imports to Russia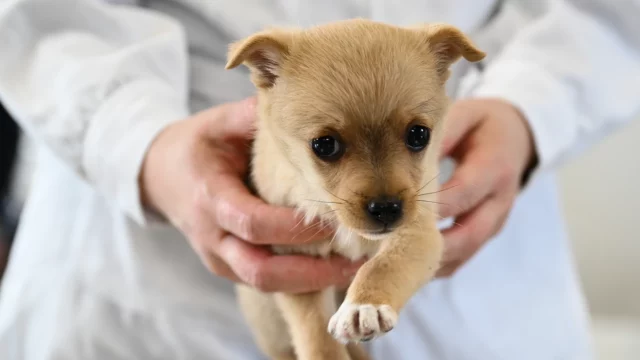 From September 2023, it will be possible to import no more than 15% of currently available foreign medicines for animals into Russia. This is warned by the Association of Veterinary Pharmaceutical Manufacturers (AVPHARM), which unites, among others, MSD Animal Health, Boehringer Ingelheim, Elanco and Zoetis. RTVI has a copy of the corresponding letter sent on June 9 to Stanislav Naumov, deputy head of the State Duma Committee on Economic Policy.
Such a situation, according to manufacturers, may arise due to the fact that from September 2023 amendments to the law "On the Circulation of Medicines" come into force. To launch each new series of a foreign drug on the Russian market, it will be necessary to provide the regulatory authorities with an up-to-date certificate of compliance of its production with GMP (Good Manufacturing Practice) requirements. Now such a document is required only for registration and primary import of a new veterinary medicinal product.
AVPHARM calculations are based on the expiration dates of valid certificates, as well as the timing of new GMP inspections. For the relevant inspections, employees of the Rosselkhoznadzor, as a rule, go directly to the production, Semyon Zhavoronkov, executive director of AVFARM, explained to RTVI. Now this is complicated by the fact that many sites are located in the so-called unfriendly countries, he said.
According to Zhavoronkov, out of almost 900 foreign veterinary drugs, only no more than 150 can be imported into the country from September next year. At the same time, in many sectors of agriculture, foreign drugs now account for up to 70% of all drugs used.
The head of the National Meat Association, Sergei Yushin, confirmed that, depending on the disease and the type of animal, the share of imported drugs used in animal husbandry is high. The same was said by the general director of the National Union of Milk Producers Artem Belov.
RNC Pharma Development Director Nikolai Bespalov notes that, in addition to problems with on-site inspections at enterprises in unfriendly countries, there is a lack of specialists themselves. In his opinion, both of these factors can indeed significantly increase the time of inspections, which previously could take up to several months, the expert says. According to Bespalov, more than 50% of imported veterinary drugs are purchased by agricultural producers, and the rest is used for pets.
Zhavoronkov does not rule out that drug shortages may push consumers to look for new ways to get drugs. At the same time, if large agricultural enterprises can cope with this task, then this problem will affect medium-sized farms and pet owners as much as possible.
RTVI sent a request to the Ministry of Agriculture, at the time of publication the ministry did not respond. In April this year there declaredthat in Russia there are analogues of all foreign veterinary drugs that are in demand on the market, including vaccines and diagnostics for animals, as well as "own unique developments".
Maria Kotova