News
Luhansk region June 24 – The invaders continue the offensive, which is known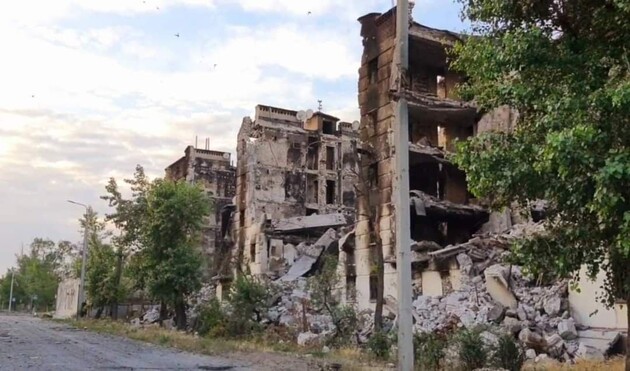 Ukrainian defenders repulsed the attack of the invaders in the direction of Lysichansk Lugansk region, the invaders suffered losses and retreated. However, the bodies of two dead were found in the city, and the wounded man was sent to a hospital in Chernivtsi. About it informed head of the OVA Sergey Gaidai.
According to the head of the OVA, Lisichansk and Borovskoye withstood the air strikes.
The Russian army from all available types of weapons opened fire on Severodonetsk, Belaya Gora, Volcheyarovka. In Severodonetsk, the invaders damaged the territory of "Azot" and a brick factory. Also, Russian troops fired on the villages of Sinetsky, Pavlograd and three bridges that were broken a few weeks ago.
"Many houses and premises of the housing and communal services have been destroyed in Lisichansk, and the surrounding villages are suffering from Russian shells," Gaidai added.
Also on June 23 and this morning, the invaders launched an offensive in the Mirnaya Dolina area, where hostilities continue.
The Ukrainian defenders successfully halted the enemy advance in the area of ​​Borovskoye. In addition, our soldiers repulsed the offensive in the direction of the southern outskirts of Lisichansk, inflicted losses on the invaders and forced them to retreat.
"However, the Russians managed to capture Nikolaevka with the forces of assault groups from the 1st Army Corps," added the head of the OVA.
Read also: Russian troops captured two more villages in the Luhansk region – Gaidai
The situation in the Armed Forces of Ukraine in the Luhansk region is very difficult and most likely Russian troops will soon occupy both Severodonetsk and Lisichansk. But this will not be a turning point in favor of the Russians, because they lose the remnants of their offensive potential there. This is stated in the summary of the American Institute for the Study of War.