News
Love for horses and quarrels with journalists. Former minister of Tatarstan and State Duma deputy Fatih Sibagatullin dies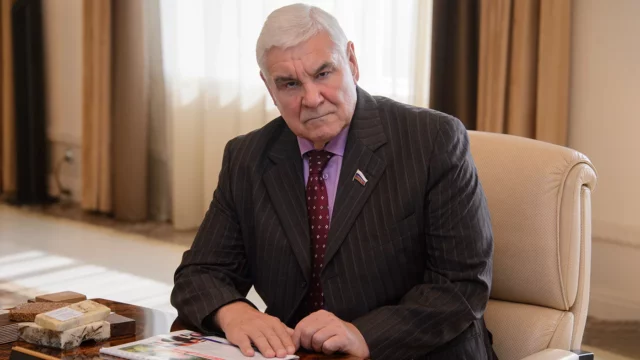 On the night of June 24, Fatih Sibagatullin, a former State Duma deputy from Tatarstan, died at the age of 72. Head of Tatarstan Rustam Minnikhanov expressed condolences to the family of the politician, naming Sibagatullin "a bright figure, a true patriot who sincerely loved his native land."
Information about the place and time of farewell to the ex-deputy will appear later. Sibagatullin in 1990-1995 was the Minister of Agriculture and Food of Tatarstan, in 1995-1996 he served as Deputy Prime Minister. He first became a State Duma deputy from United Russia in December 2007, after which he was re-elected. His term expired in 2021.
In 2018 Sibagatullin turned out to be at the center of the scandal because of the words that journalists are servants and called on members of the press who write about sex harassment to "snap their tails". Later, he explained that his statement was taken out of context and expressed his readiness to apologize, although he did not name any names.
The politician assured that he expressed himself inaccurately when he wanted to say the following: if deputies are "servants of the people", then journalists from non-state publications, unfortunately, sometimes become servants of their "masters" (heads of publications, investors, and so on). As a result, journalists cannot provide reliable information to people, and this problem can only be solved through the adoption of legal documents that raise the status of a journalist and provide him with guarantees.
In 2017, Sibagatullin's car was stopped by traffic police officer Marcel Badrutdinov and demanded to open the trunk. The politician was outraged, complained about him to the speaker of the State Council of Tatarstan Farid Mukhametshin, and also called the policeman a "little latch". The Ministry of Internal Affairs of Tatarstan considered the actions of the traffic cop to be legal. In 2018 Sibagatullin declaredthat he forgave Badrutdinov.
Sibagatullin was also a doctor of veterinary sciences and a professor at the Department of Biotechnology at Kazan State Agrarian University. In 2021 he declaredthat in Russia there are no more organic potatoes and recommended to eat peas, legumes, oats and buckwheat. Also parliamentarian assuredthat palm oil is harmless. In addition, Sibagatullin was the author of more than 40 books and publications, and also adored horses. Among his works: "From Attila to the President", "Great Tatars – builders and defenders of the Russian State", "Tatars and Jews", "Which God is right?".