News
Losses of Russians – In the south, 49 Russians, two enemy howitzers and an ammunition depot were destroyed in a day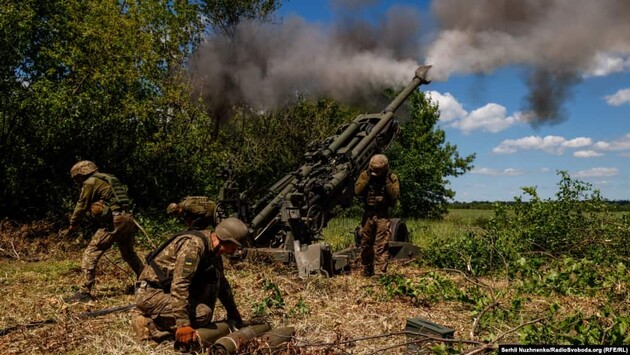 In the southern regions, the Armed Forces of Ukraine carried out 150 fire missions and inflicted significant losses on the enemy in manpower and equipment. In particular, 49 Russians, an enemy ammunition depot, the Pantsir S1 anti-aircraft missile system, and more were destroyed. About it informs operational command "South".
"In just a day, rocket-artillery and other units completed 150 fire missions, aviation inflicted 5 strikes on the enemy. Confirmed enemy losses are 49 rashists, 2 Msta-S self-propelled howitzers, 1 tractor, 1 electronic warfare station, 1 ammunition depot, 5 armored vehicles and vehicles.the message says.
In addition, the Ukrainian defenders managed to strike at the positions of the invaders on the island. Zmein. There, a hit was recorded on the Pantsir C1 anti-aircraft missile system, a radar station and automotive equipment.
Read also: Ukrainian defenders advance in the Kherson region, despite the defense of the invaders
Previously it was reported that the enemy fired on Nikolaev and Ochakov with cruise missilesresulting in casualties and damage to the port infrastructure.
Successes of Ukraine on the battlefield against the background tough international sanctions against Russia have already created a situation in which for several years, if everything goes as it goes, Russia will suffer a strategic defeat. But if everything goes on, as is the restoration of the territorial integrity of Ukraine within the constitutional boundaries and its economic revival will become a secondary task for the world, in contrast to the strategic defeat of Russia. Why the Russian Federation will inevitably collapse and will Ukraine be able to fight for its freedom without the help of the West – read in the material Alexandra Izhaka How to Defeat Putin's Troops in Ukraine.