News
Little Big released an anti-war song and announced their departure from Russia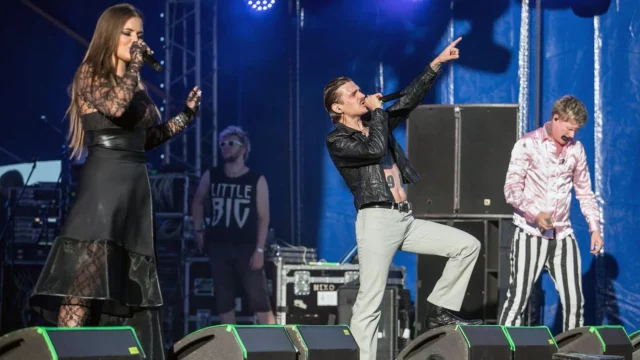 On June 24, Little Big released an anti-war song called Generation Cancellation and a video for it. It is published on the band's YouTube account, as well as music platforms.
The song contains the following lyrics:
"I don't have, I don't have,
I don't have a voice.
Die or go, die or go
I have no choice".
The allegorical video sequence of the video for the song contains images of people connected to the TV with thick pipes and people with their mouths closed. The caption to the clip contains an anti-war statement.
The new song is an "anti-war manifesto" says in a Little Big press release cited by Meduza*. "We decided to drop everything and leave the country," it also says. According to the report, the group is currently based in Los Angeles (USA). This is indeed specified on her website.
The Little Big group was supposed to perform at Eurovision from Russia in 2020 with the song UNO, but due to the coronavirus pandemic, the competition was replaced with an online concert. In the 2021 competition, the group did not perform, and the singer Manizha was chosen as a participant from Russia.
Little Big has repeatedly made anti-war statements on social media. The first of them was published on February 24th.
* Recognized as a foreign media agent in Russia