News
Lawsuits of Ukraine in the ECHR – a new lawsuit filed against the Russian Federation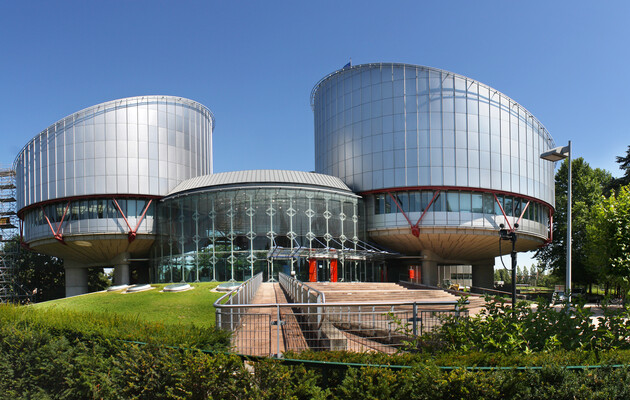 The Ministry of Justice of Ukraine filed a new lawsuit against Russia to the European Court of Human Rights (ECtHR), informed Minister of Justice Denis Malyuska.
Ukraine accused the Russian authorities of violating the European Convention on Human Rights in connection with the invasion of the sovereign territory of our state.
The lawsuit states that Russia violated the right to life (Article 2), Article No. 3 on the prohibition of torture, the right to liberty and security (Article 5), the right to respect for private and family life (Article 8), the right to freedom of opinion and expressions (Articles 9 and 10), the right to freedom of assembly and association (Article 11) and the right to the protection of property (Article 1 of Protocol 1).
"Continuing the aggression launched in 2014 in the south and east of Ukraine, on February 24, 2022, the Russian Federation carried out a full-scale invasion of Ukraine in order to overthrow the democratically elected government of Ukraine and subsequently destroy the sovereignty of Ukraine. Ukraine's statement is aimed at an early end to the horrendous and massive violations of human rights that Russia is committing, and is filed in the interests of both individuals and legal entities affected by Russia's aggressive actions in Ukraine," Malyuska said.
The Minister recalled that as a result of the war that the Russian Federation unleashed against Ukraine, tens of thousands of people were killed, injured, missing, hundreds of thousands of houses were destroyed or damaged, millions of people became internally displaced persons, and thousands of companies lost their property and business.
"These violent actions are being carried out on the direct orders of the top Russian leadership," Malyuska stressed.
The document presented today by Ukraine deals with Russia's blatant violations of human rights at the beginning of the war and describes the events from the beginning of the Russian invasion on the morning of February 24, 2022, to the actual withdrawal of its ground forces from the vicinity of Kyiv and other cities in the north on April 7, 2022. Complaints about violations by Russia during the next period will be sent to the ECtHR in subsequent additions to the application.
Read also: Estonia will be erased from map under current NATO defense plan in case of Russian attack – Kallas
Russian President Vladimir Putin, who imagines himself an emperor, is sure that history repeats itself: "The current "Sweden" is NATO. Ukraine – the same "traitors" as under Mazepa. The final battle must take place on our territory and end with the flight of the West from the "Russian lands". But will the West allow it? Read about it in the article Valeria Kalnysha "Empire. Path to Defeat".