News
Kislitsa urged the West to end Russian fascism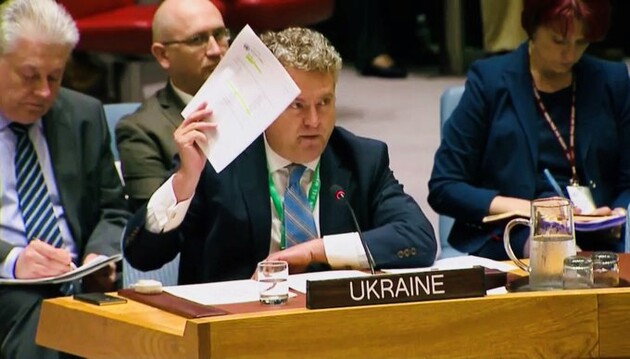 Permanent Representative of Ukraine to the UN Serhiy Kyslytsya noted at the last meeting of the Security Council of the Organization that if the Kremlin is not stopped at the current stage of the war, Russia will go further. Ukrainian diplomat in his speech urged put an end to Russian fascism.
Addressing his colleagues about the global violation of peace and international security on the European continent, Kislitsa reminded the Security Council that the scenario of the occupation of Ukraine or pushing through their interests is not new for the Russians: it was preceded by the crimes of Russian troops in Chechnya in the 90s and zero years, invasion of Georgia in 2008, relatively recent campaign in Syria. In the latter, we recall Russians, as in Mariupol, also used chemical weapons.
Read also: Russia has increased the number of provocations in Syria, which is fraught with a direct conflict with the United States – WSJ
Read also: The Atlantic: Russia's plan for Ukraine is similar to the one that was implemented in Chechnya
The permanent representative stressed that the world almost did not react to these events.
"These events have inevitably led Russia to its current position — an aggressive fascist state with no limits to its criminal behavior," he notes. "If we allow Putin or his successor on the Kremlin throne to grow their severed claws soaked in Ukrainian blood, a subsequent war is inevitable and the civilized world will pay three times what it is today. Let's end Russian fascism now!"
RecallThe UN Security Council will study the role of Russian propaganda in the war in Ukraine.