World
Kherson partisans threatened Russian invaders and traitors with reprisal
Kherson has always been, is and will be Ukrainian, one of the partisans noted in a published video.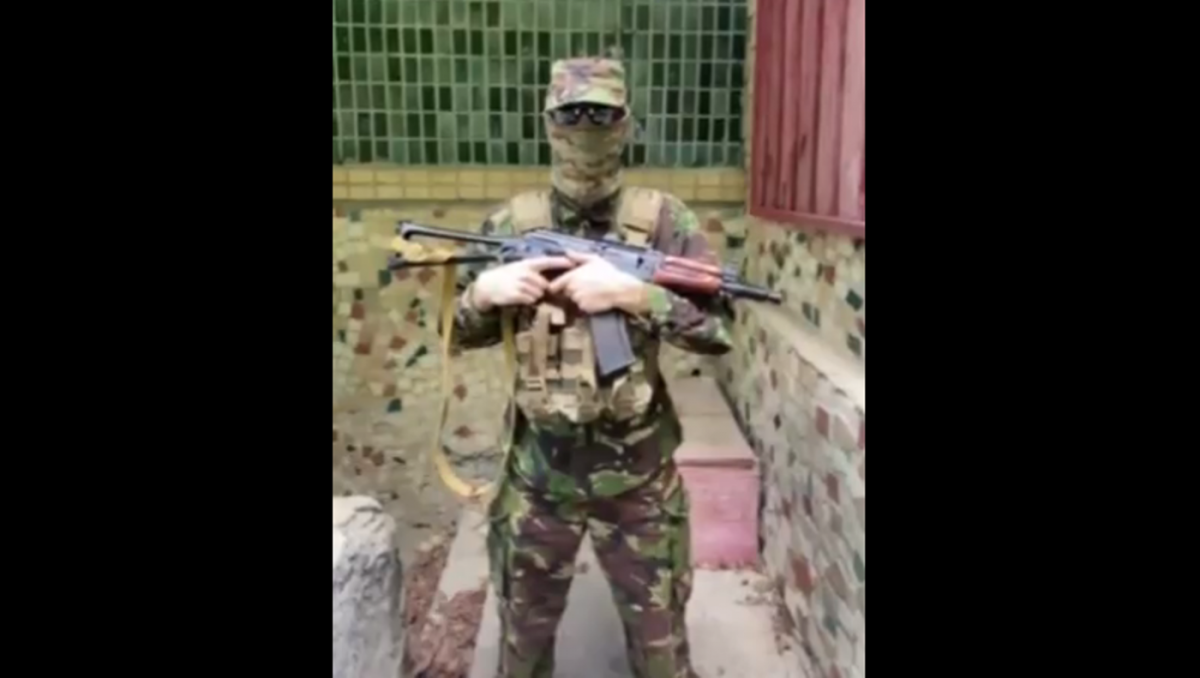 Kherson partisans threatened the Russian invaders and local collaborators with reprisals.
A video appeared on the network in which one of the partisans conveyed a fiery "hello" to the invaders and those who from the locals had defected to the side of Russia.
"Kherson partisans continue to hunt for rash*stov," he said in a published video.
Further, the partisan listed the places of accumulation of invaders in Kherson, which must be "burned":
"Koltsova Street, 1, third and fourth floors, the Alcapone restaurant, second floor. It is on this floor that the officers of pigs from the Russian army are located. The so-called military commandant's office is located on Philip Orlik Street, 15. It must be burned, like rest of the gathering places. Rest assured, our action will be immediate."
Separately, the partisan turned to the Kherson traitors Kirill Stremousov and Vladimir Saldo:
"You are next. Your friends from Energodar and Chernobaevka already understand that we are ready for anything. We ask you to stay in Kherson and accept death, and not hide your head in the sand."
"Ukrainians, we ask you to have a little patience. Kherson was and will be Ukrainian! Glory to Ukraine!" added the partisan.
Recall in the Kherson region blew up the car of the people's deputy-traitor Alexei Kovalev.
You may also be interested in the news: