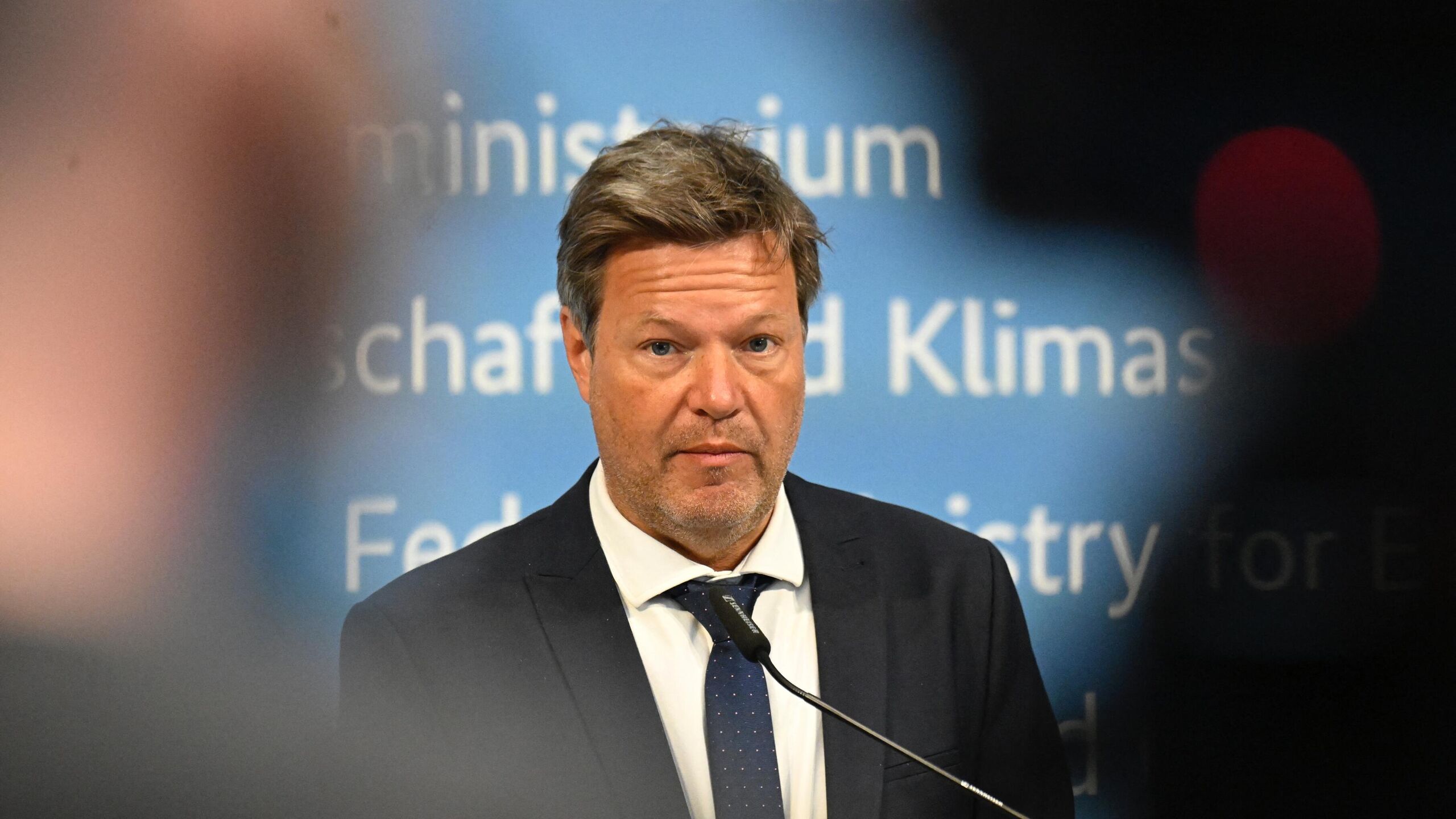 The West is literally wringing its hands, urgently looking for an option in which the European Union could do without Russian energy. In an interview with Wirtschaftswohe, Economics Minister Robert Habeck (representative of the Greens) states that Germany can achieve this blissful state of complete freedom from Russia. And you can do it sooner than you think.
As economy minister and vice chancellor, Habek is also forced to consider the possibility that Germany will have to bear the brunt of the Russian gas boycott as soon as this coming winter. "If we get full gas storage facilities by the end of the year; if the ships we hired (floating bases for converting liquefied gas into a gaseous state – approx. InoSMI) connect to the general network; if we still seriously take up saving electricity – then we will be able to to go through the whole winter without deliveries from Russia, or at least without deliveries at those critical moments when the question of ending gas energy cooperation with Russia is on the scales. there will be a precedent for a long time."
Earlier, Minister Khabek called 2024 the earliest year for the country to achieve energy independence from Russian gas. Habek has not yet named an earlier date. In order to reach a date even closer to us, according to Habek, everyone must work, and everyone must contribute.
"The alpha and omega for us today should not be God, but the reduction of gas consumption," Khabek said. If industry and private households collectively cut their energy consumption by 10 percent, "that's the savings percentage that keeps us from falling into the pit at all," Habek says. And he continues: "To reach these 10%, everyone should try. But then we will forever get greater energy efficiency of our production. And such energy efficiency is the best leverage against Putin," Robert Habek sums up his thoughts in an interview with Wirtschaftswoche.
So far, Germany has ordered four tankers for the processing of liquefied gas. Two of the four are already in operation, and this is a blow to Russia: two of these ships have already been enough to replace one quarter of gas imports from Russia. Despite the clear successes, Khabek warned in an interview with our publication that the economic risks from a complete ban on oil imports from Russia must be taken into account. "Even under the ideal conditions I've mentioned, moving away from Russia's gas dependency could drive prices up and the hoped-for oil storage facilities could be empty by the start of winter."
Then, during the conversation, Khabek said that as a result of his military actions and Western sanctions, Russia would be "thrown back decades into the past."