News
Kalush Orchestra to perform at Glastonbury Music Festival in UK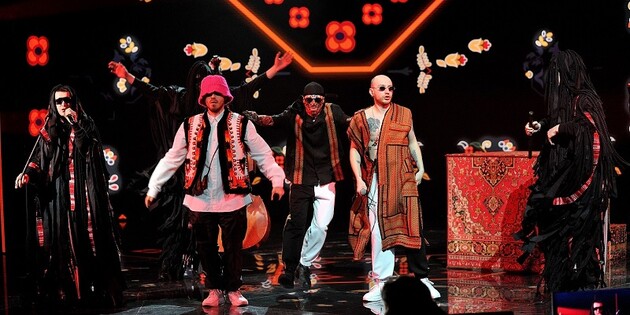 Ukrainian Kalush Orchestra, which won Eurovision this year, will perform at the UK's biggest music festival, Glastonbury. The event page on Instagram notes that the performance will take place at the Truth Stage on the night of Saturday 25 June.
Read also: Kalush Orchestra sold the Eurovision award for $900,000 to the Armed Forces of Ukraine
"I am glad that Ukrainian rap with ethnic motifs will finally sound in Britain. We hope that we will touch the strings of the soul of every Englishman. And let's start a new annual tradition of top Ukrainian bands performing at Glastonbury. This is a very cool opportunity for us to speak even louder about Ukraine, draw even more attention to the war, find even more support from Europeans, and in the end repeat that Eurovision 2023 will be in Ukraine," quotes "NV" group leader Oleg Psyuk.
Recall Kalush Orchesta at the end of his performance in the Eurovision final urged to help Ukraine and save Azovstal. As a result, there were fears that the group could be disqualified, since political slogans are prohibited at Eurovision. At the same time, the European Language Union stated that it considers calls for peace and assistance to Ukraine to be humanitarian, not political.
Kalush Orchesta received 631 points, while 439 points were given by the audience.